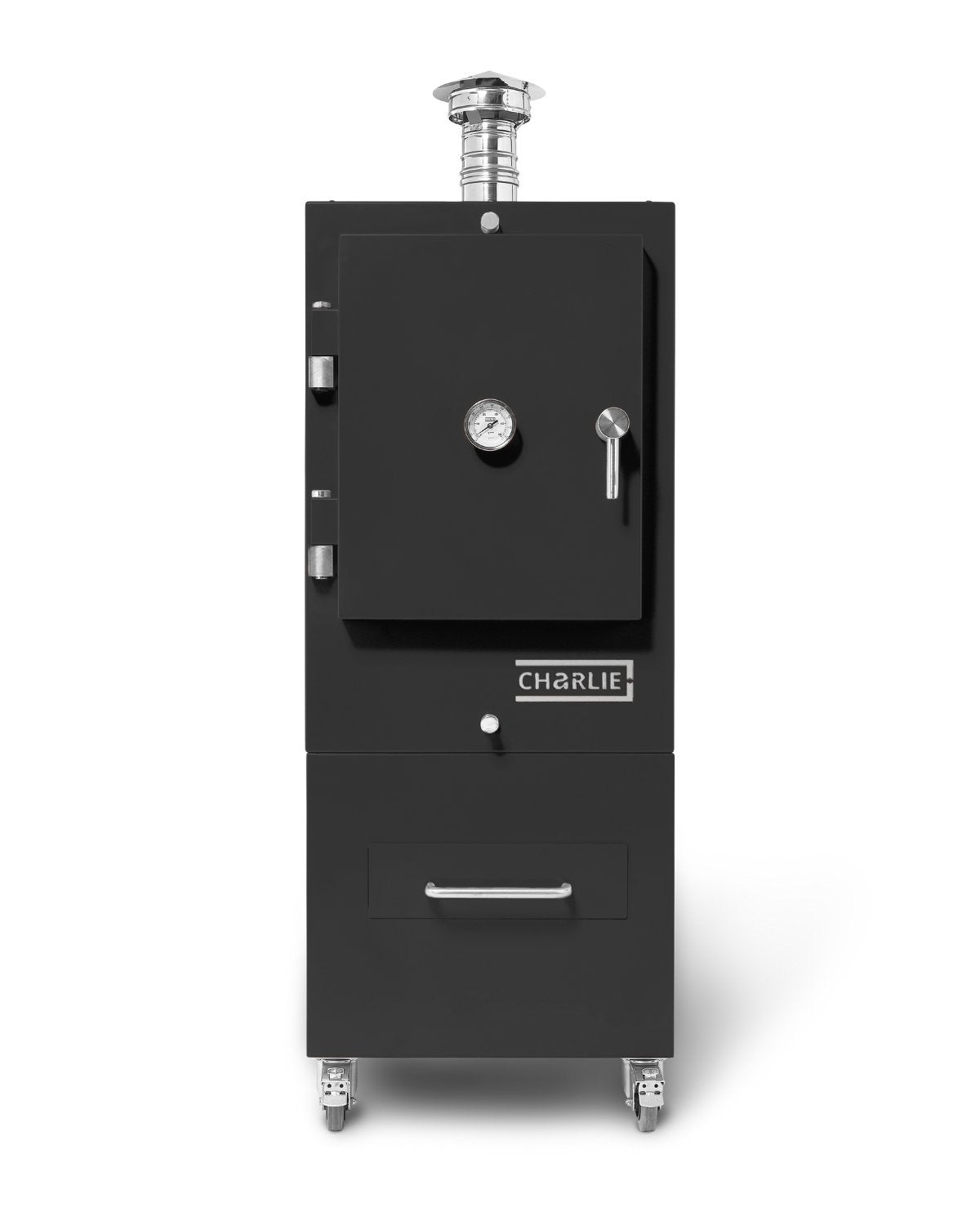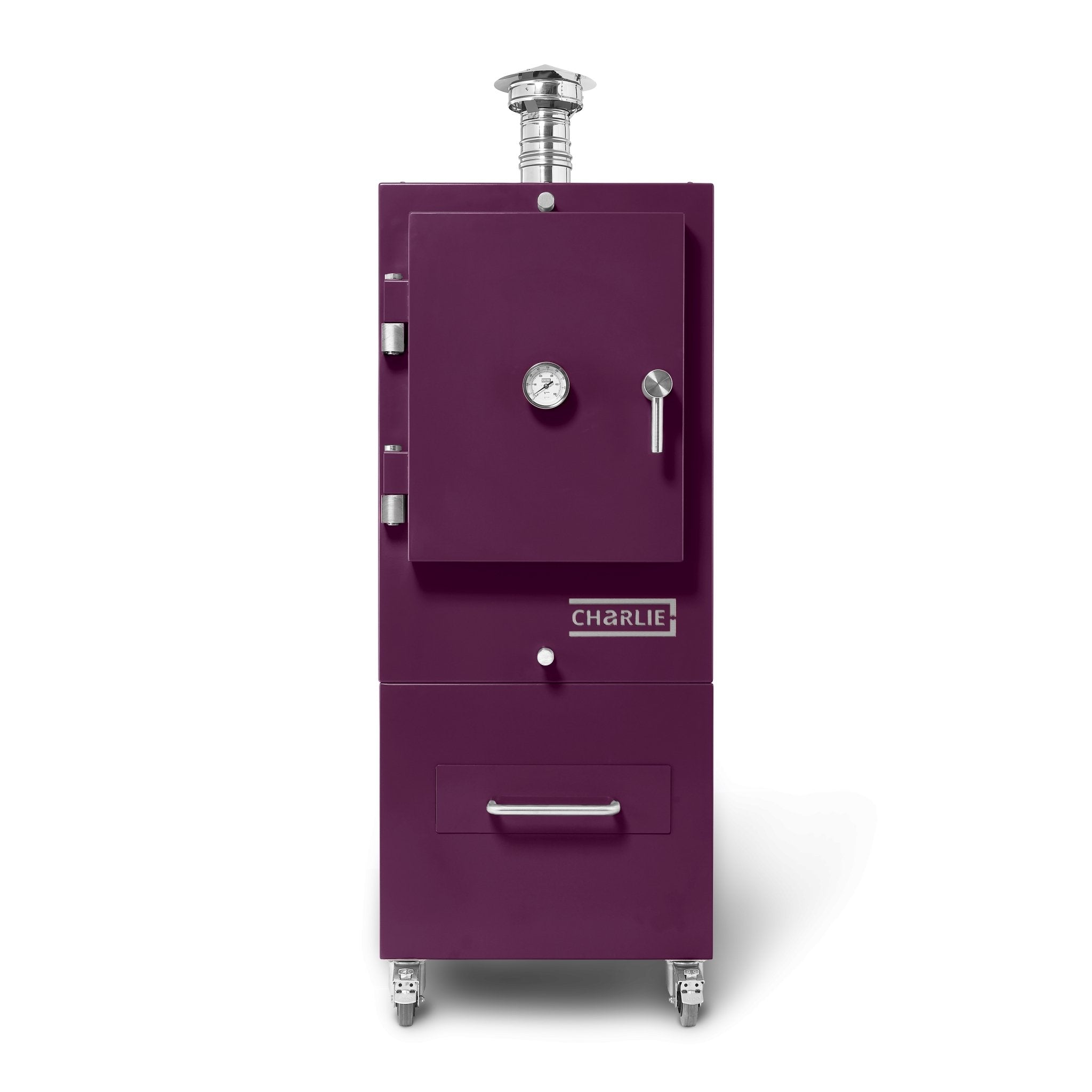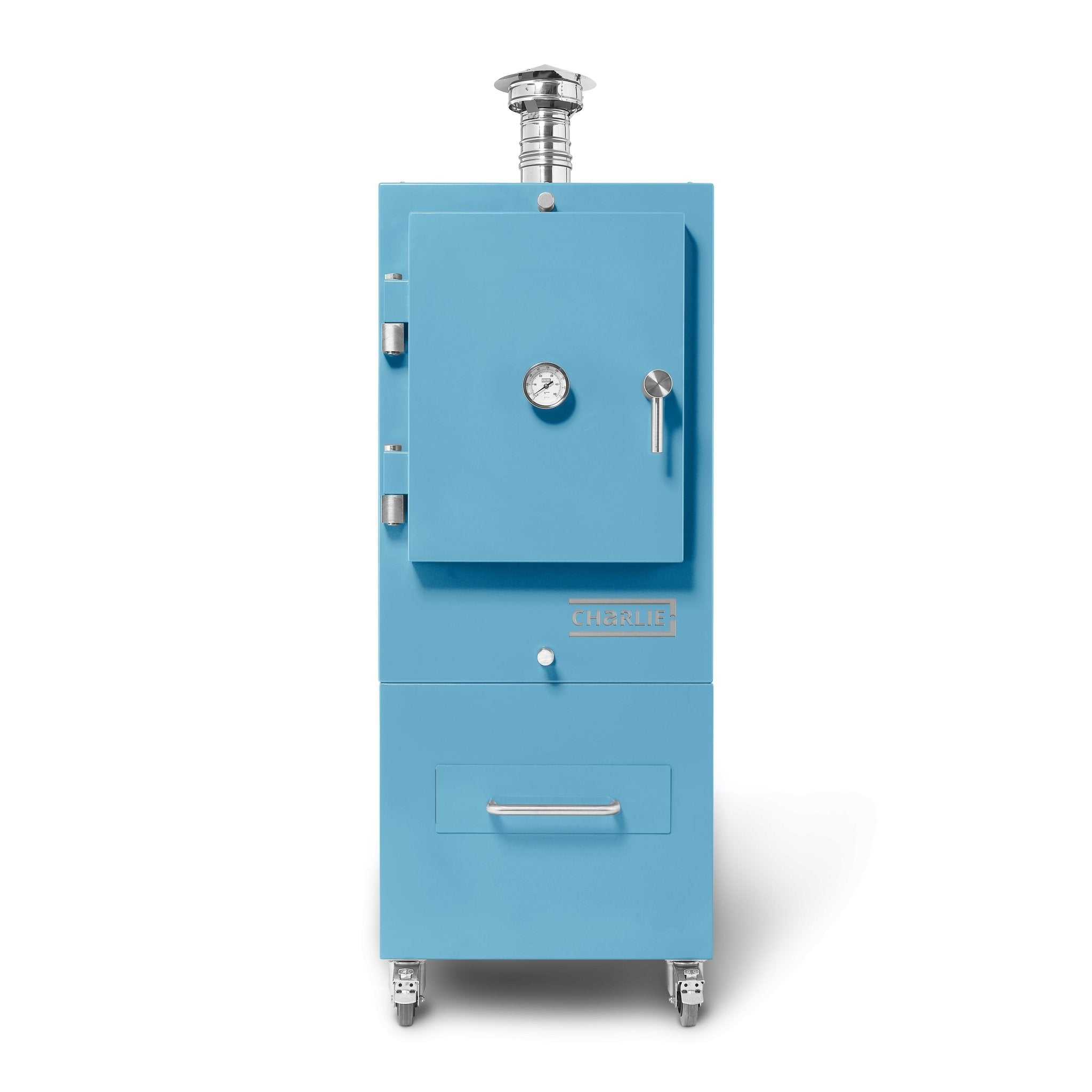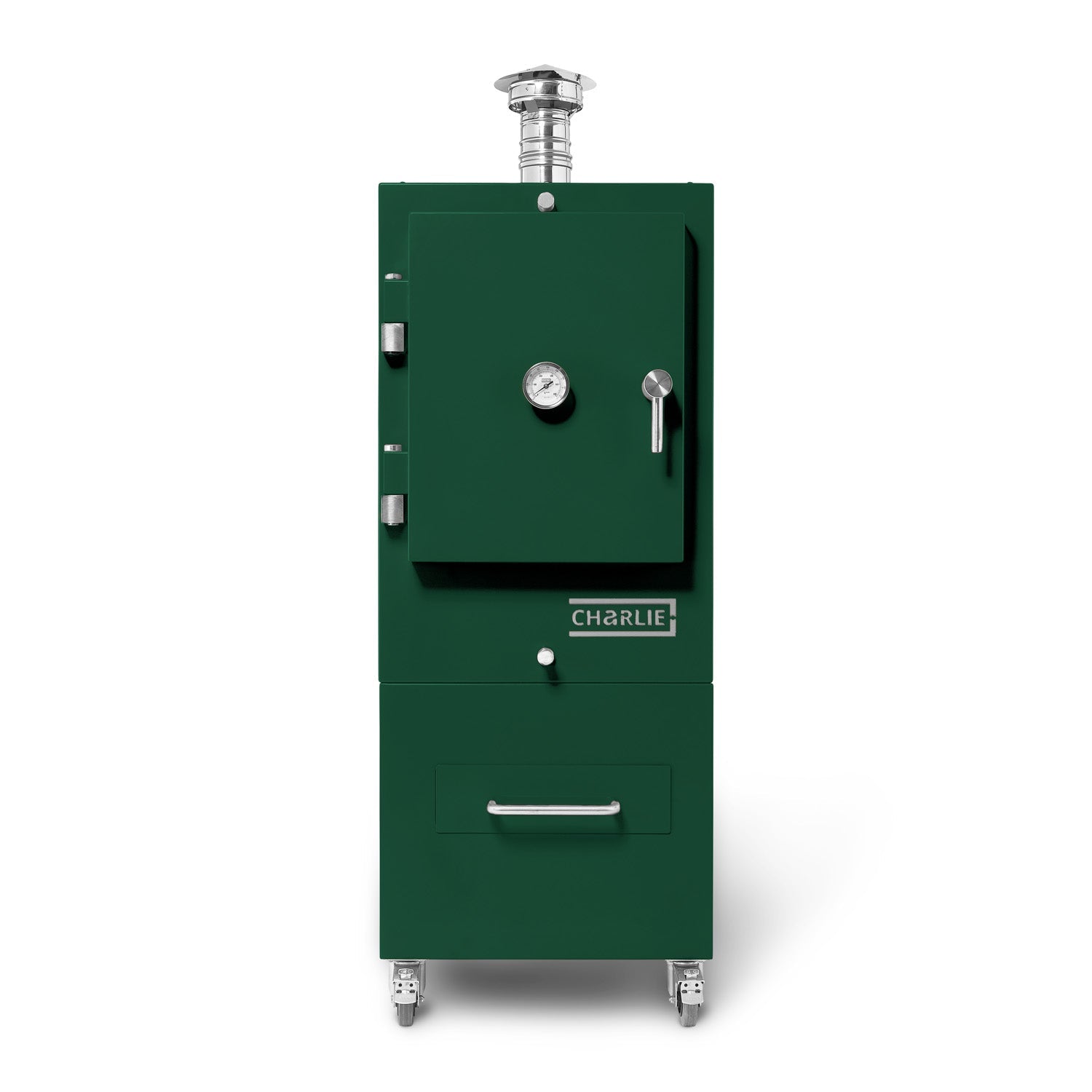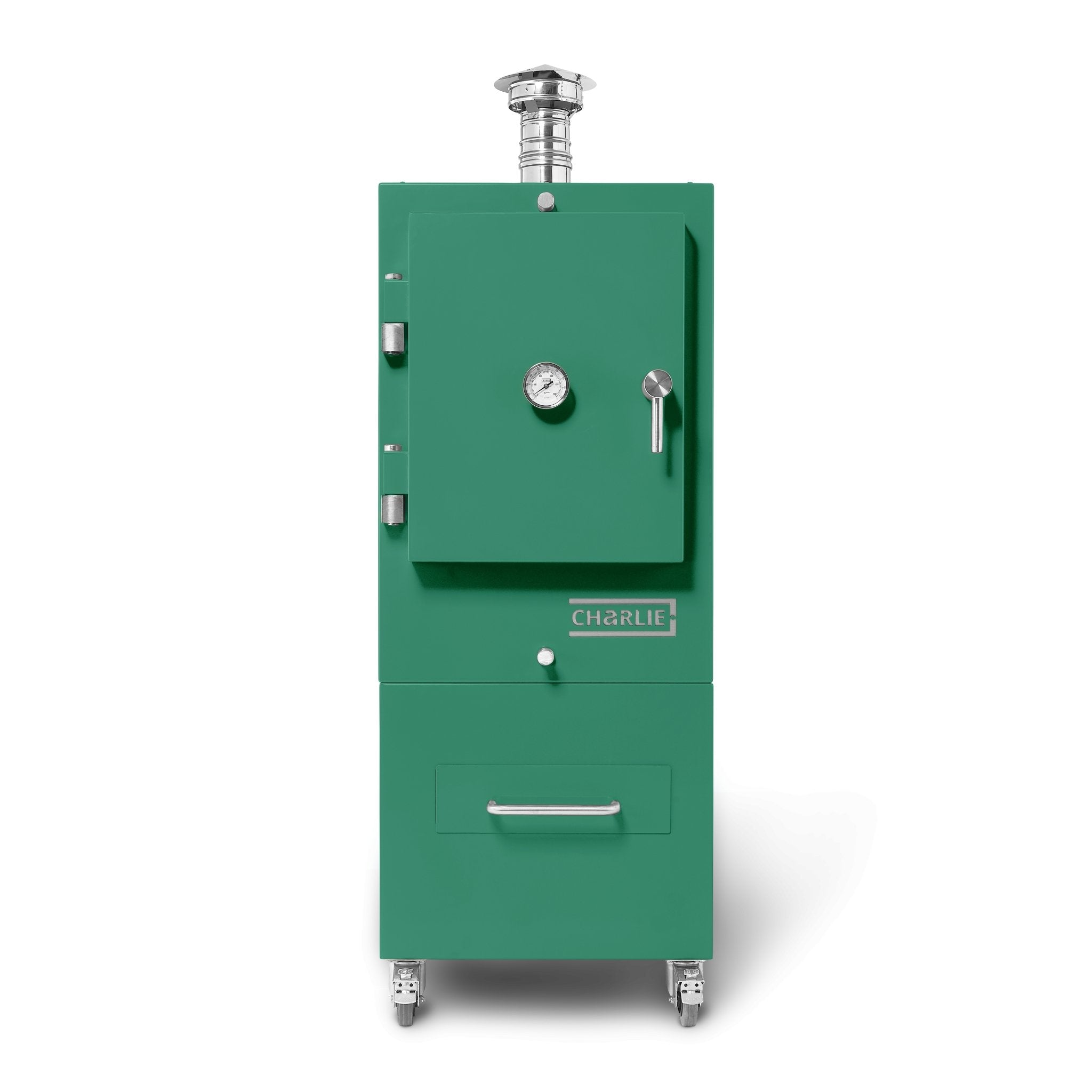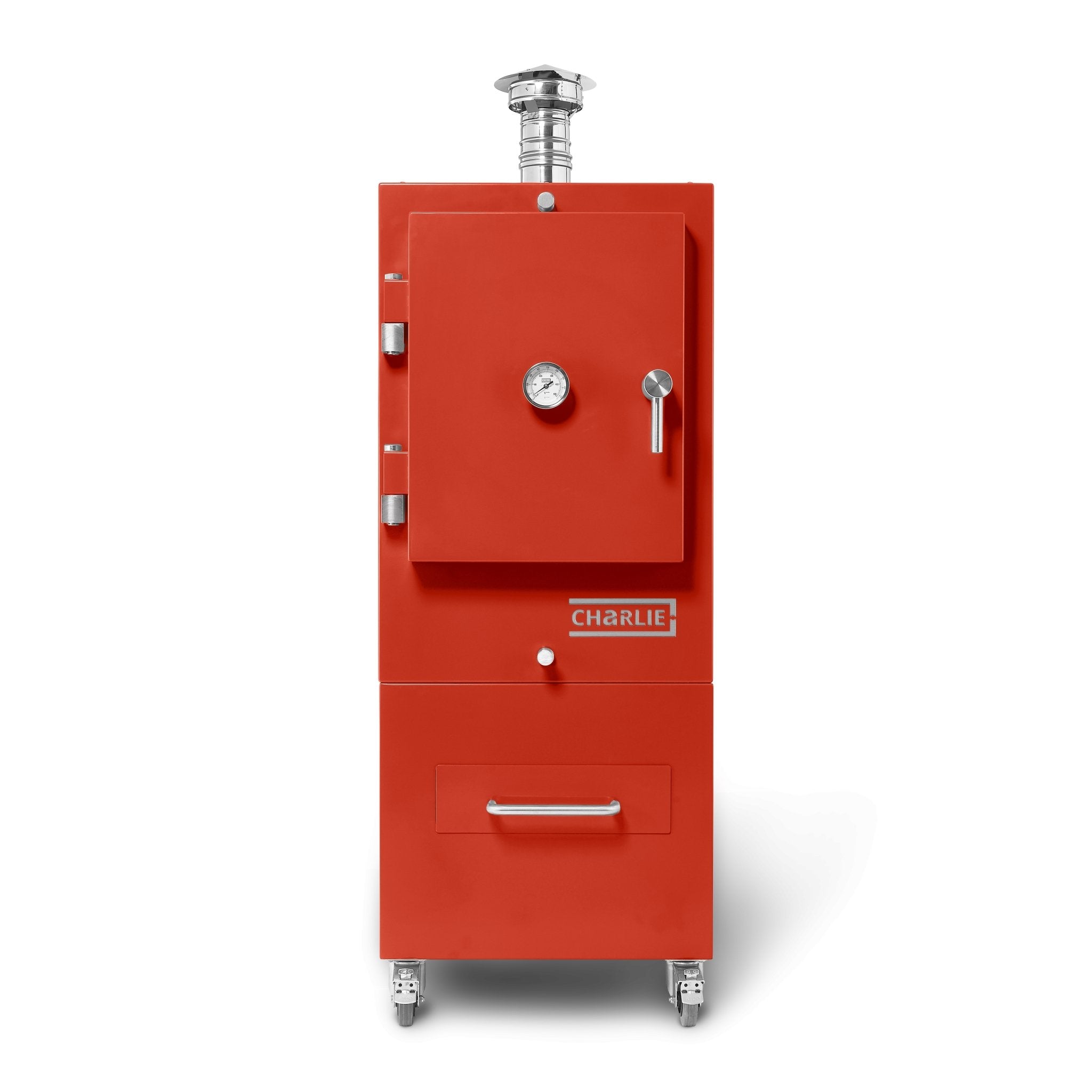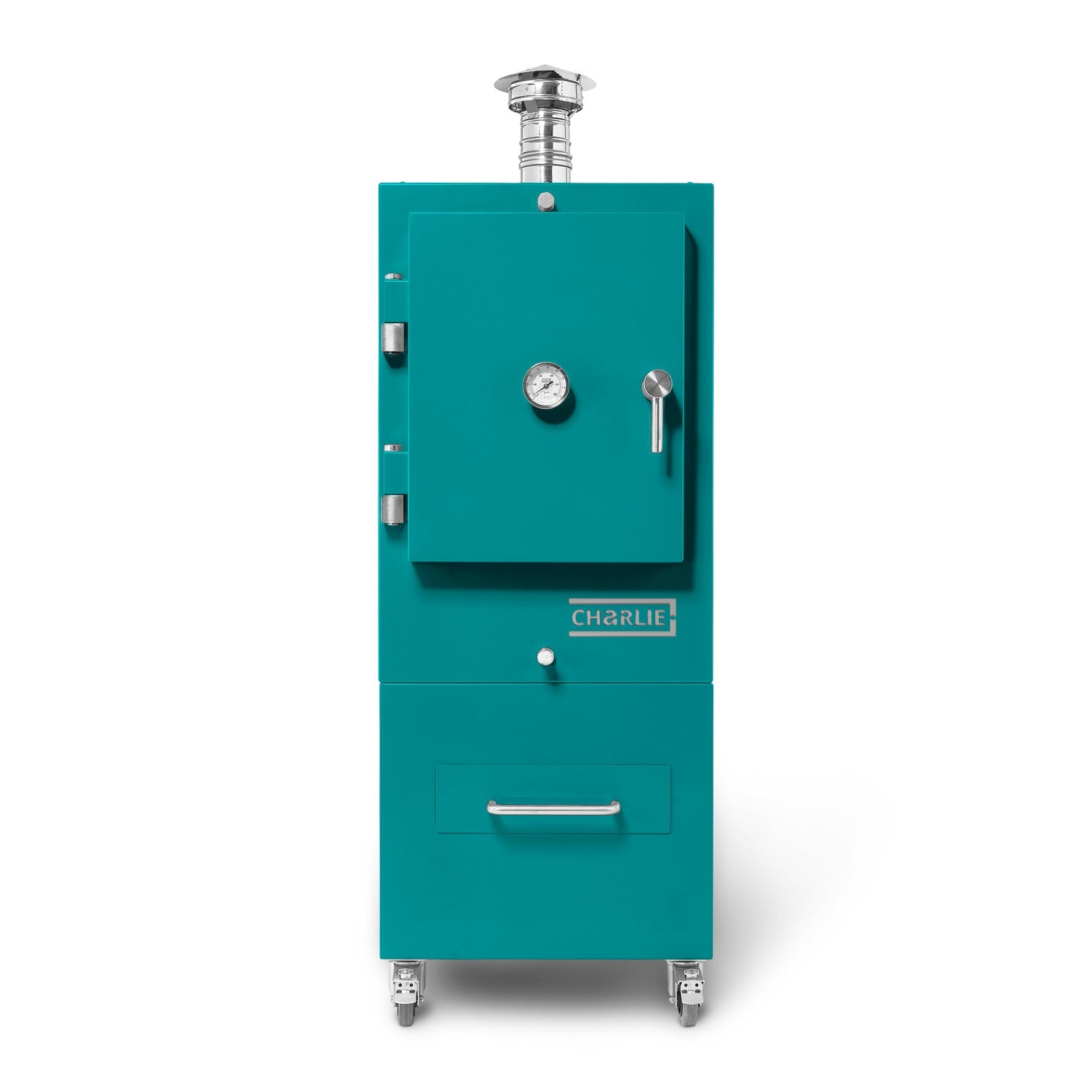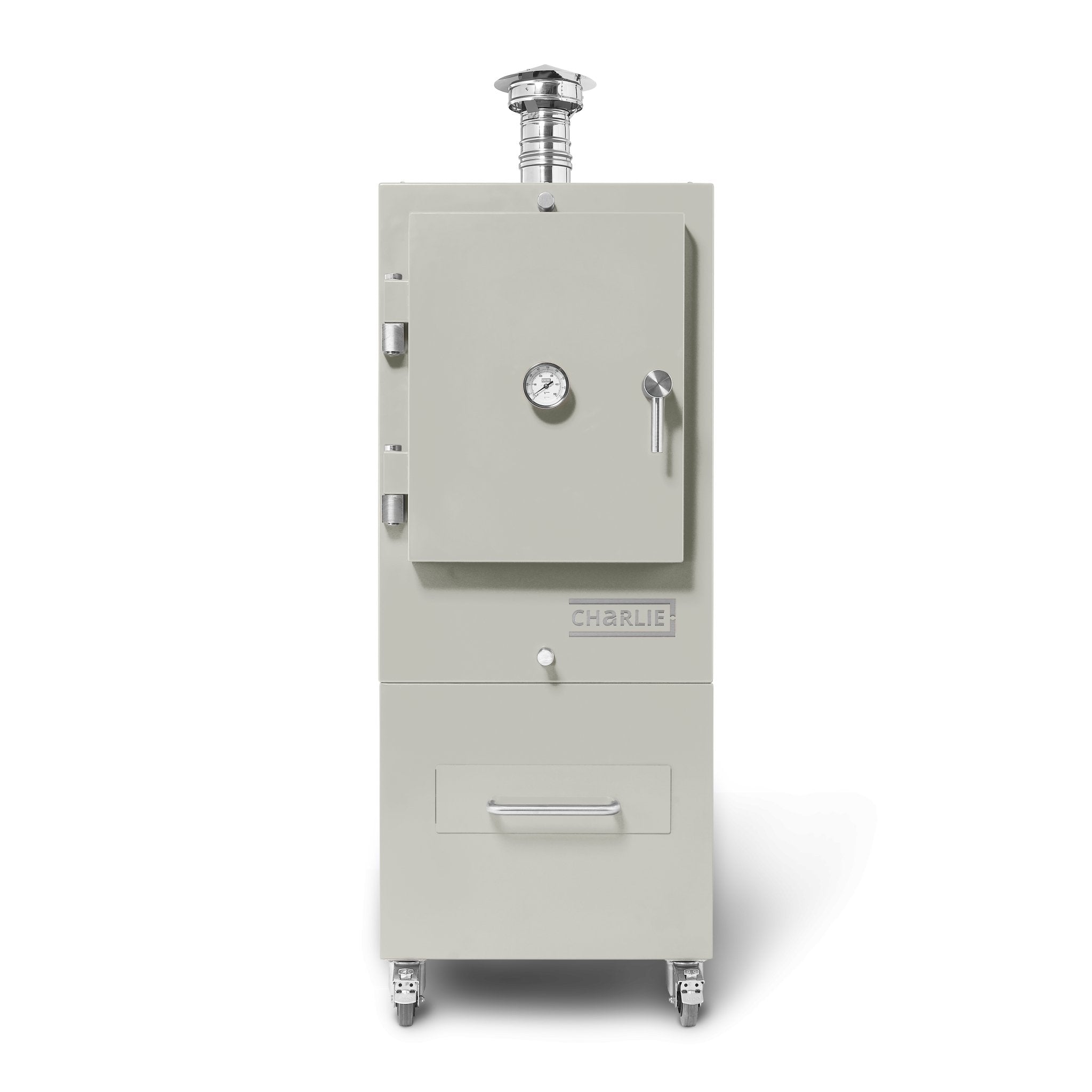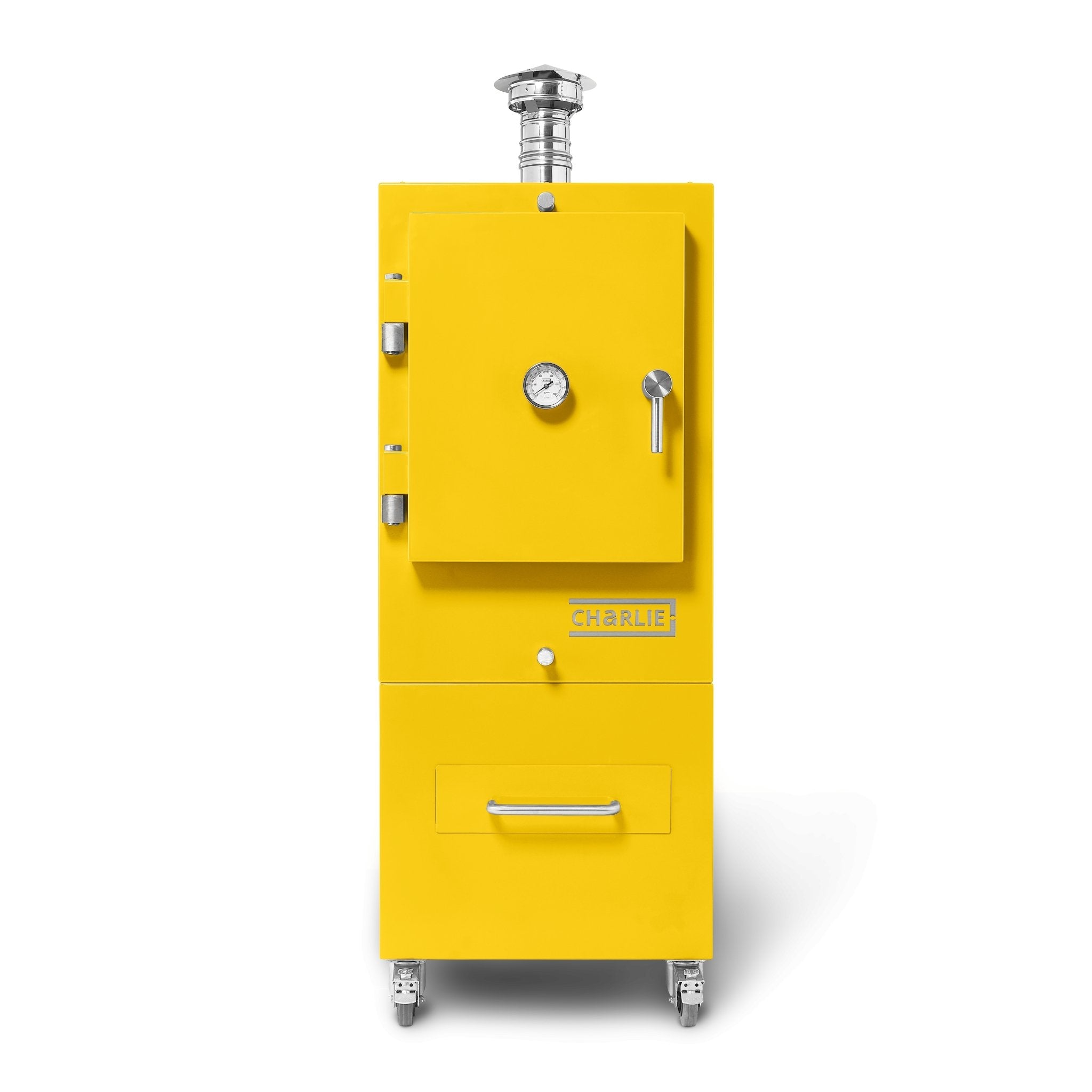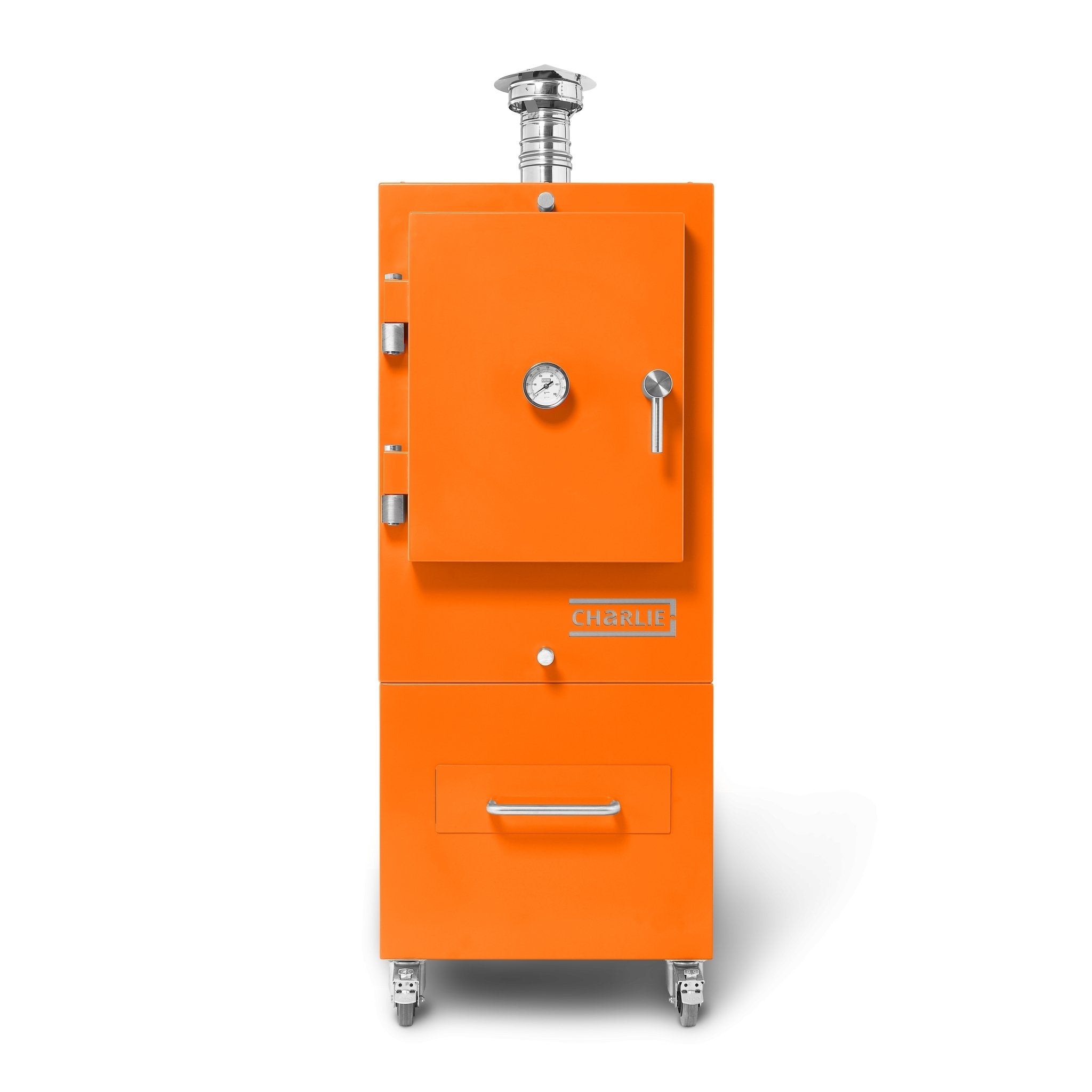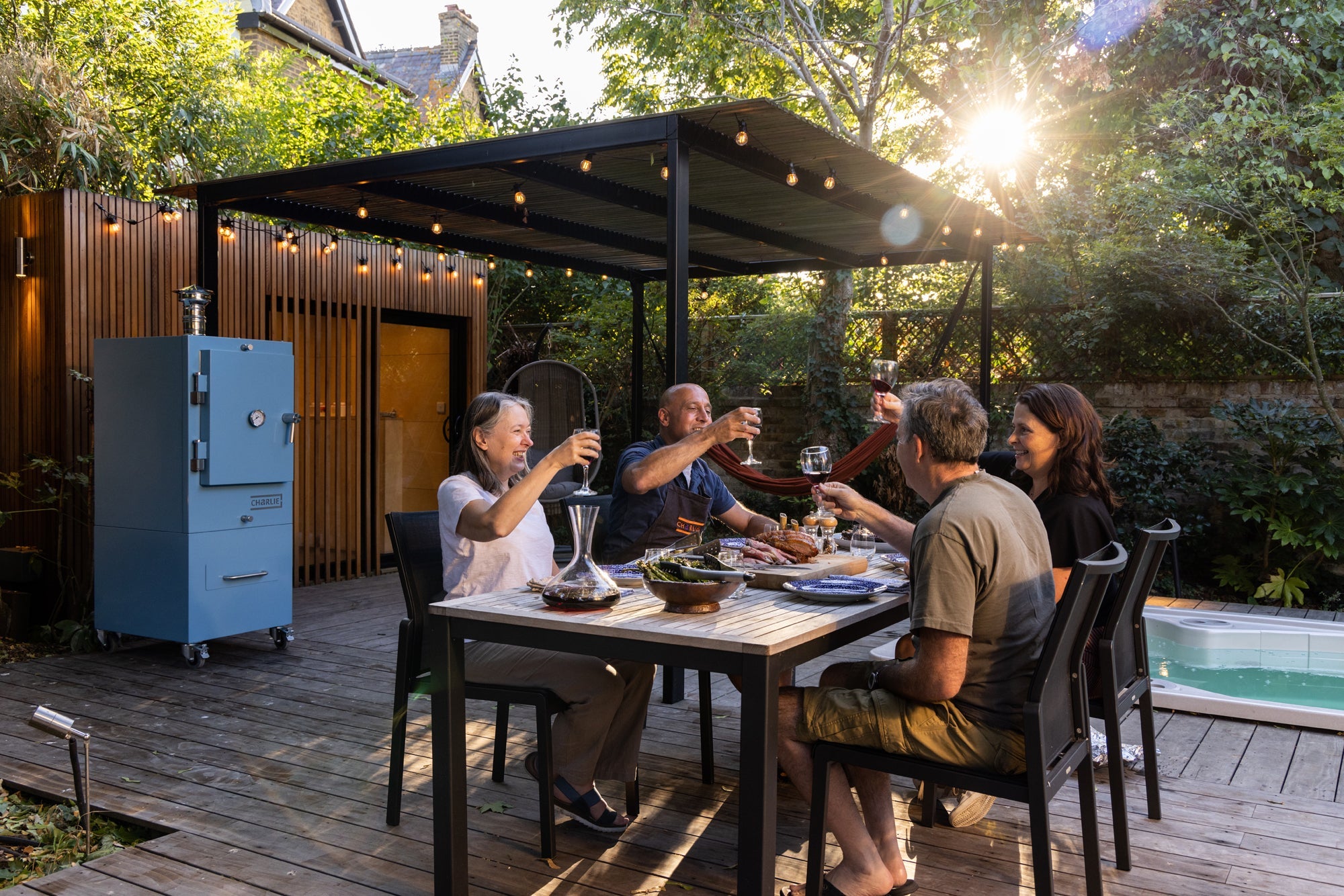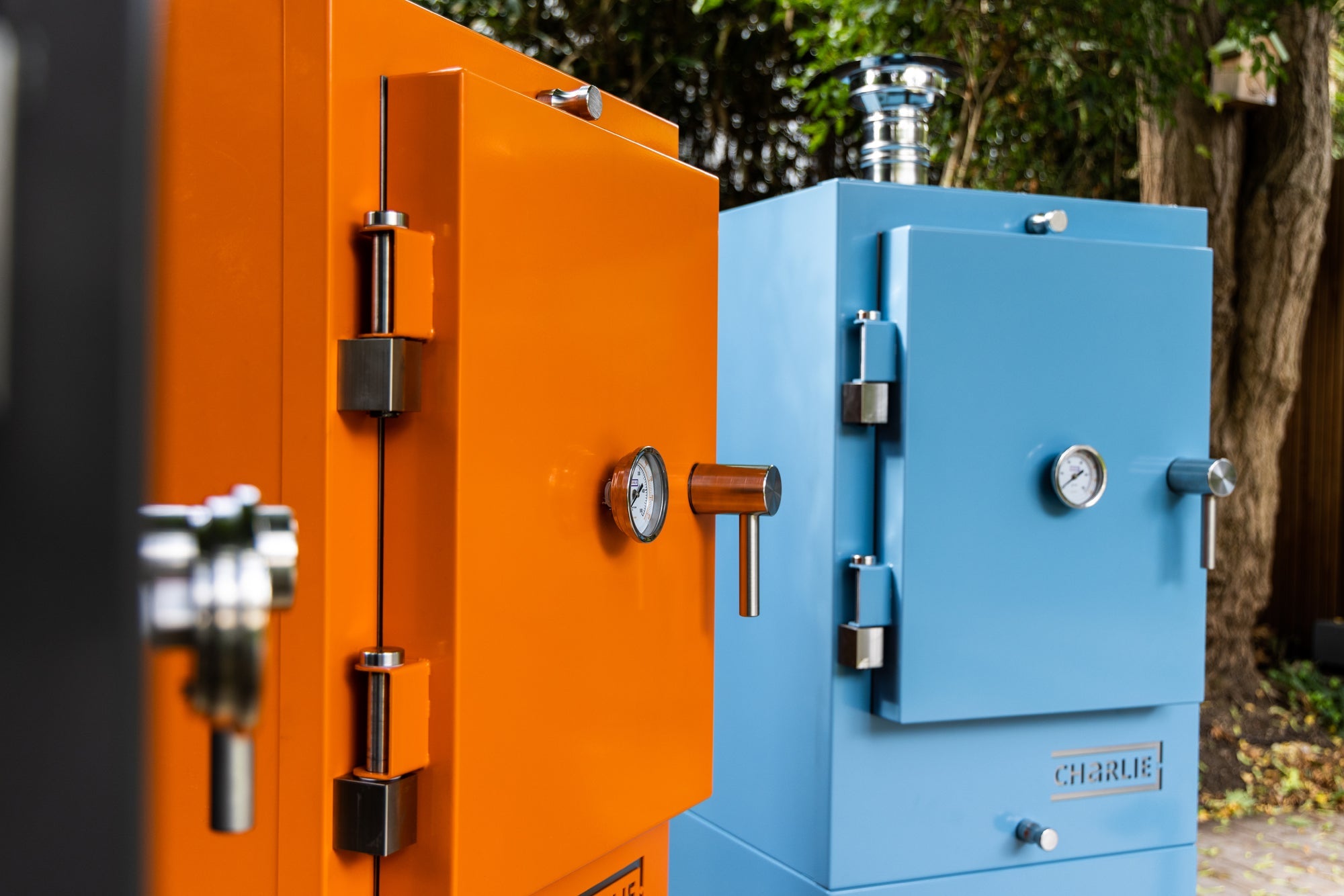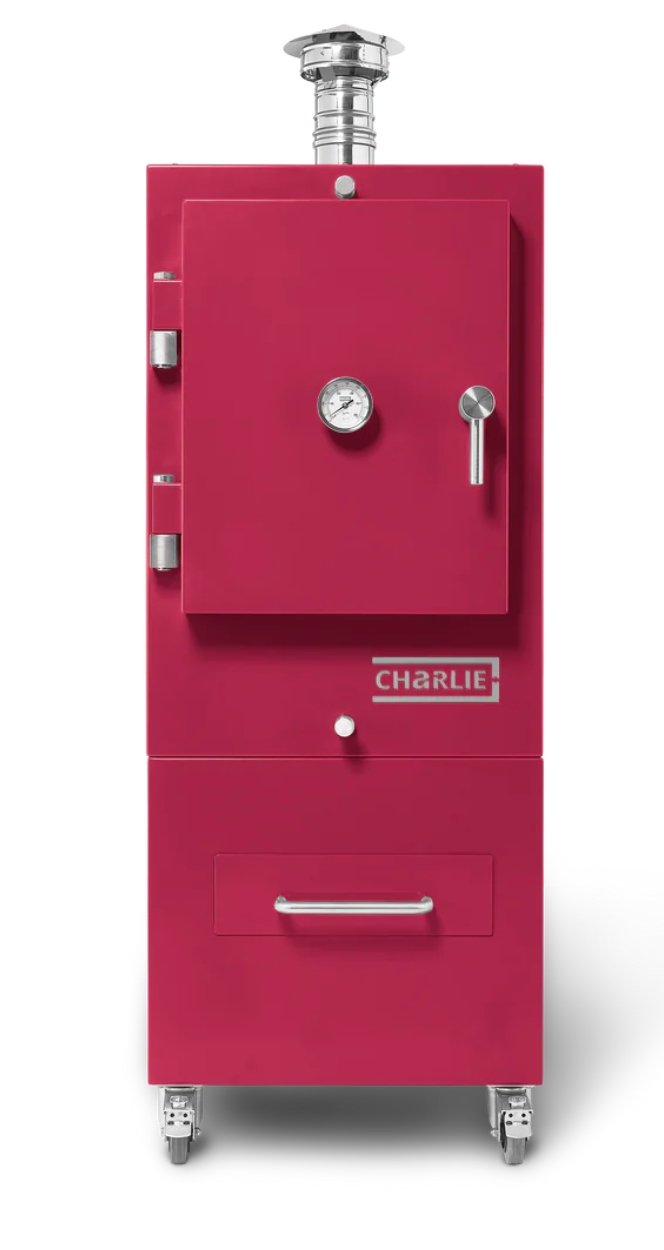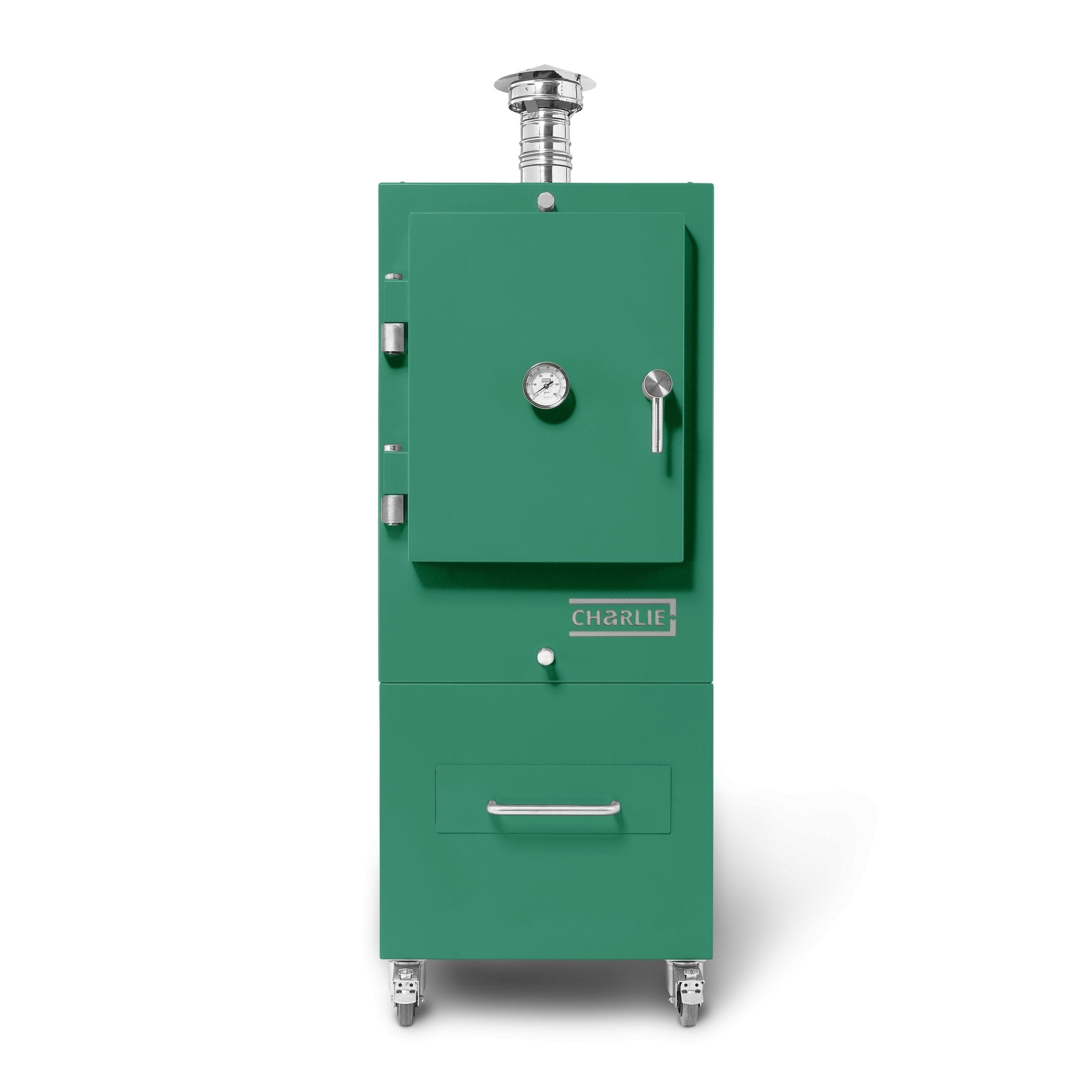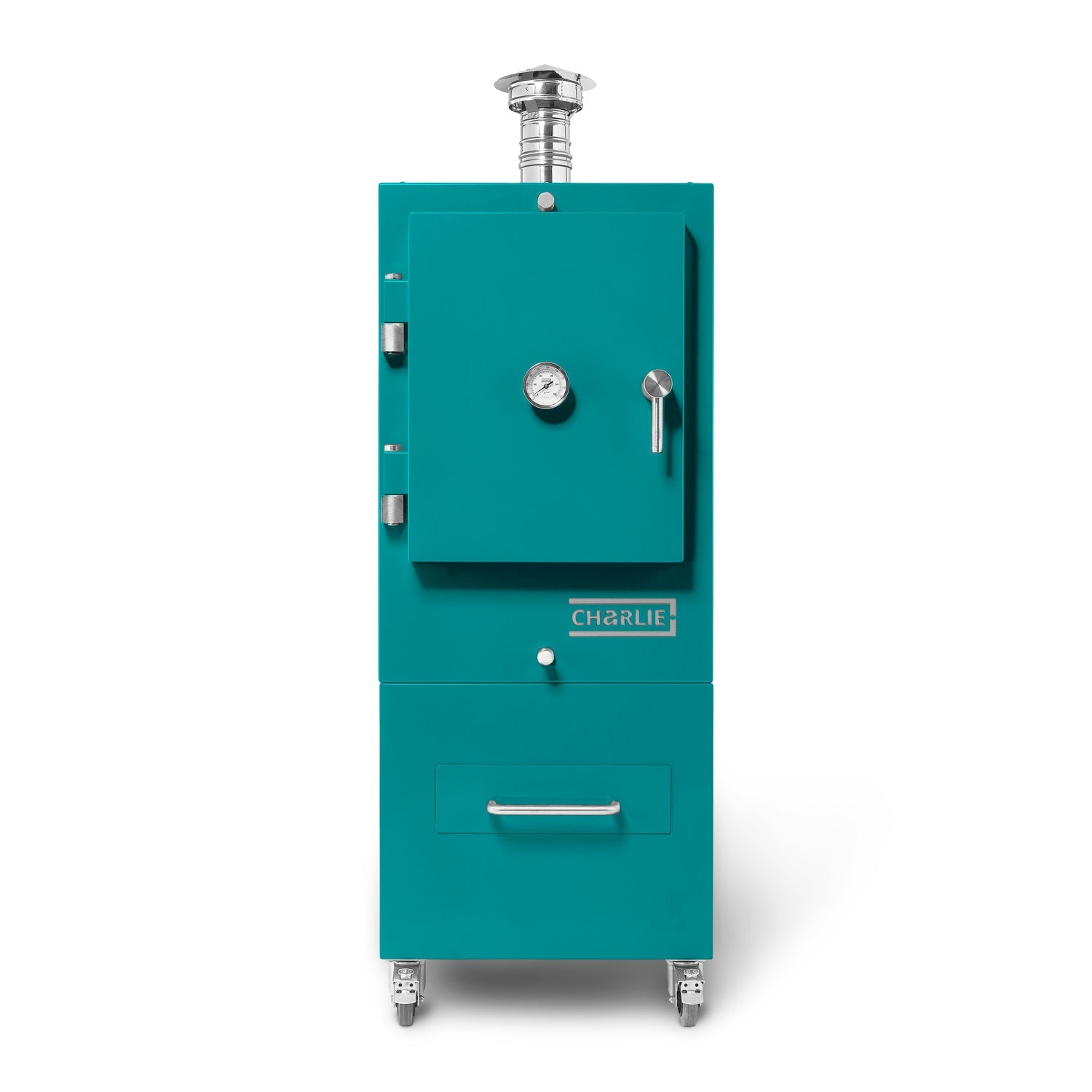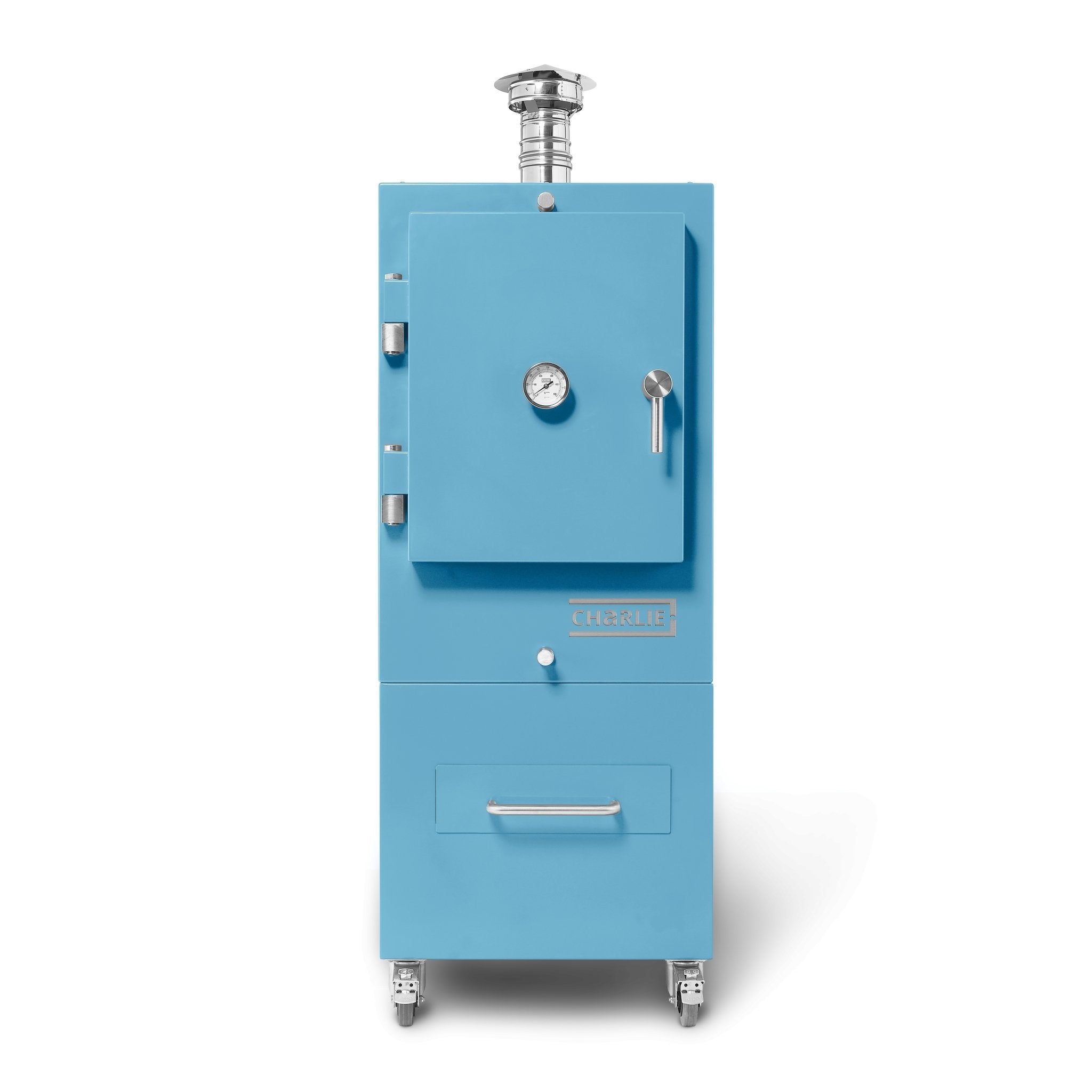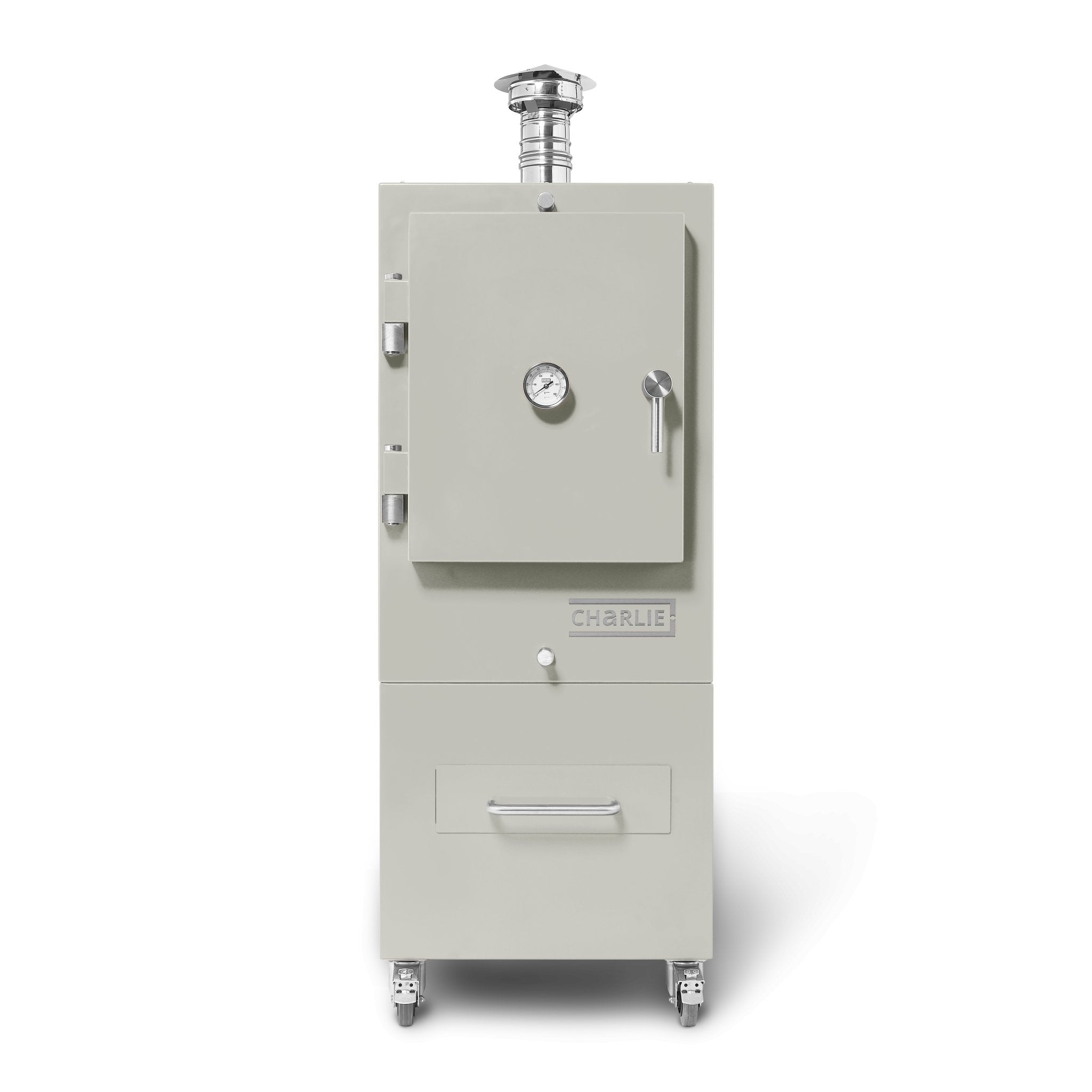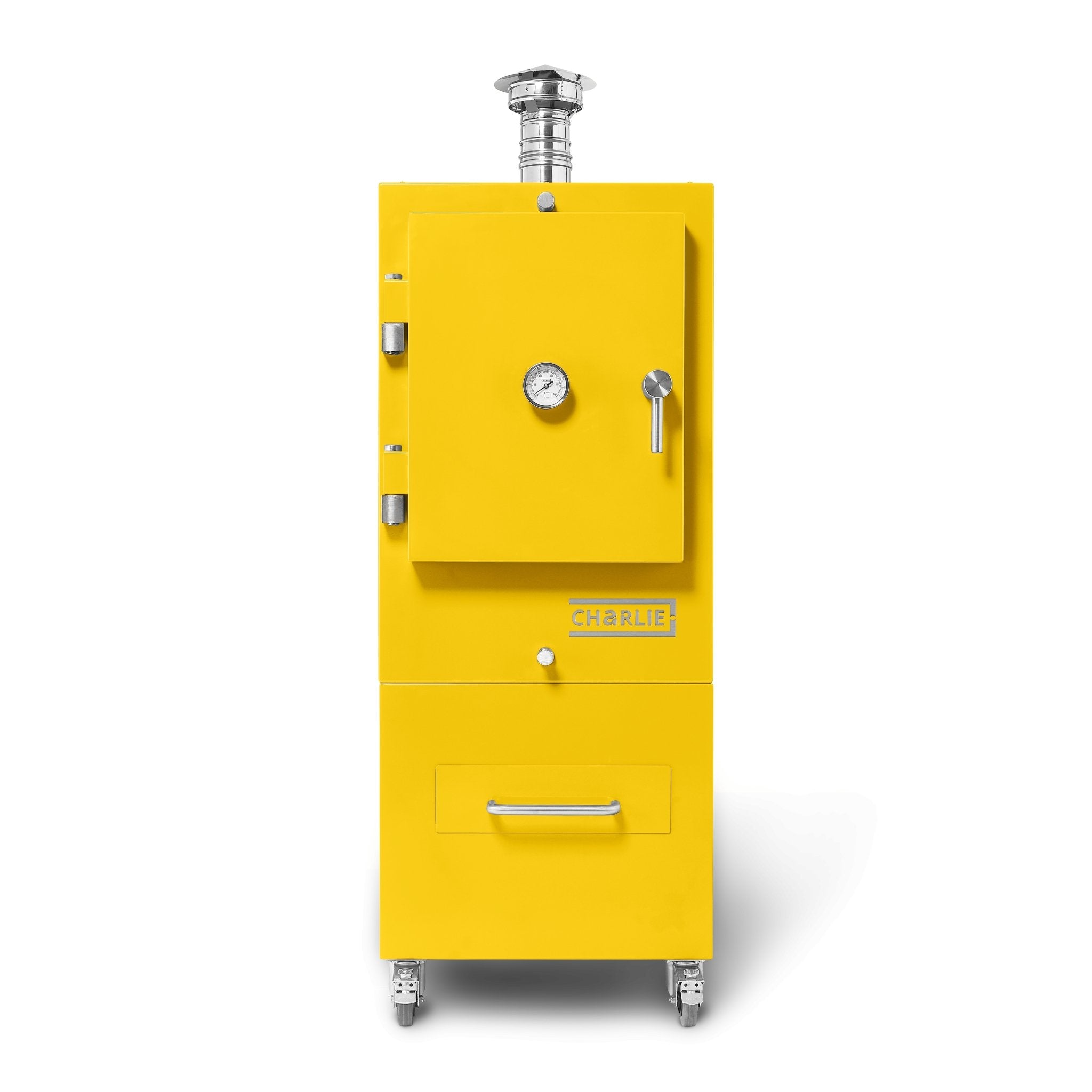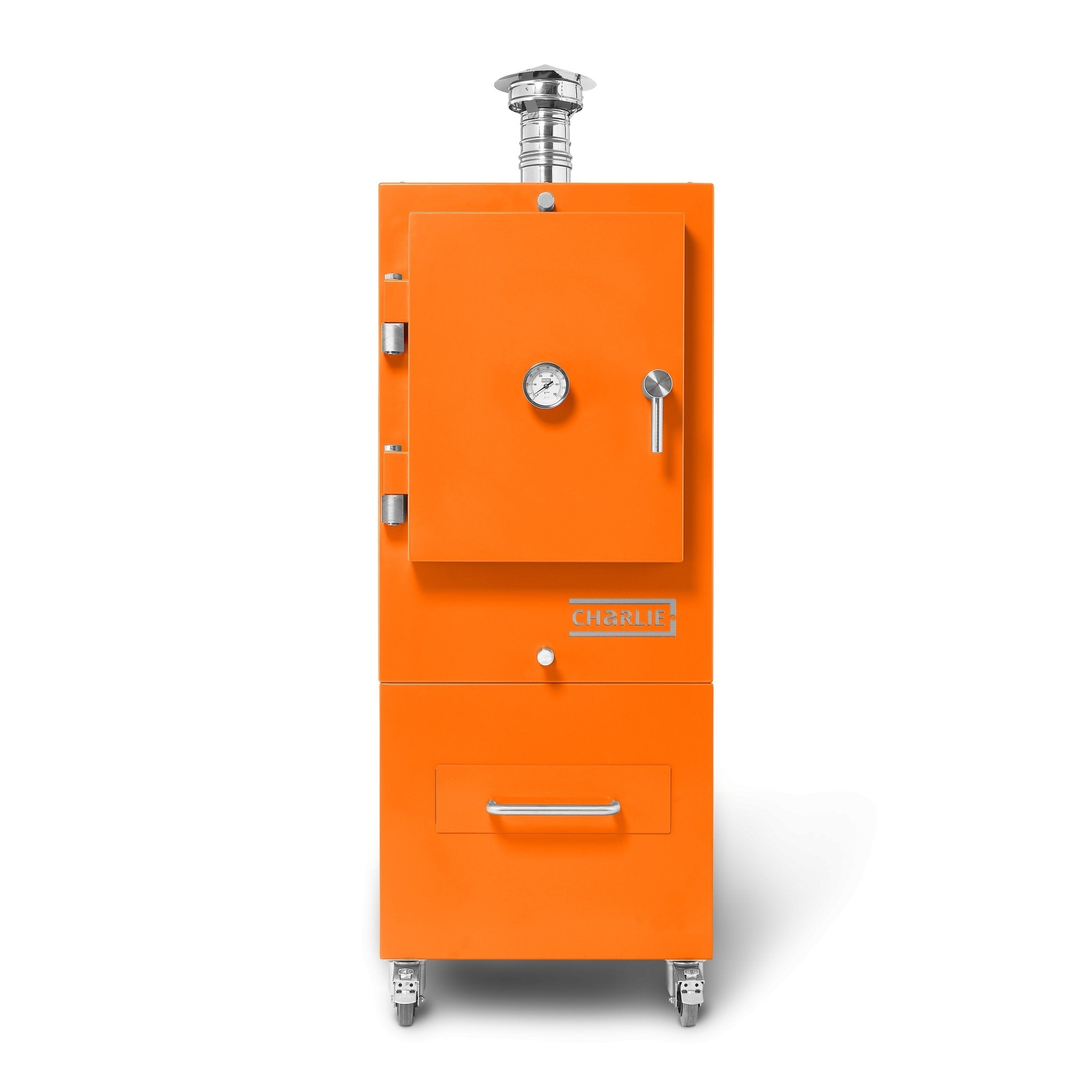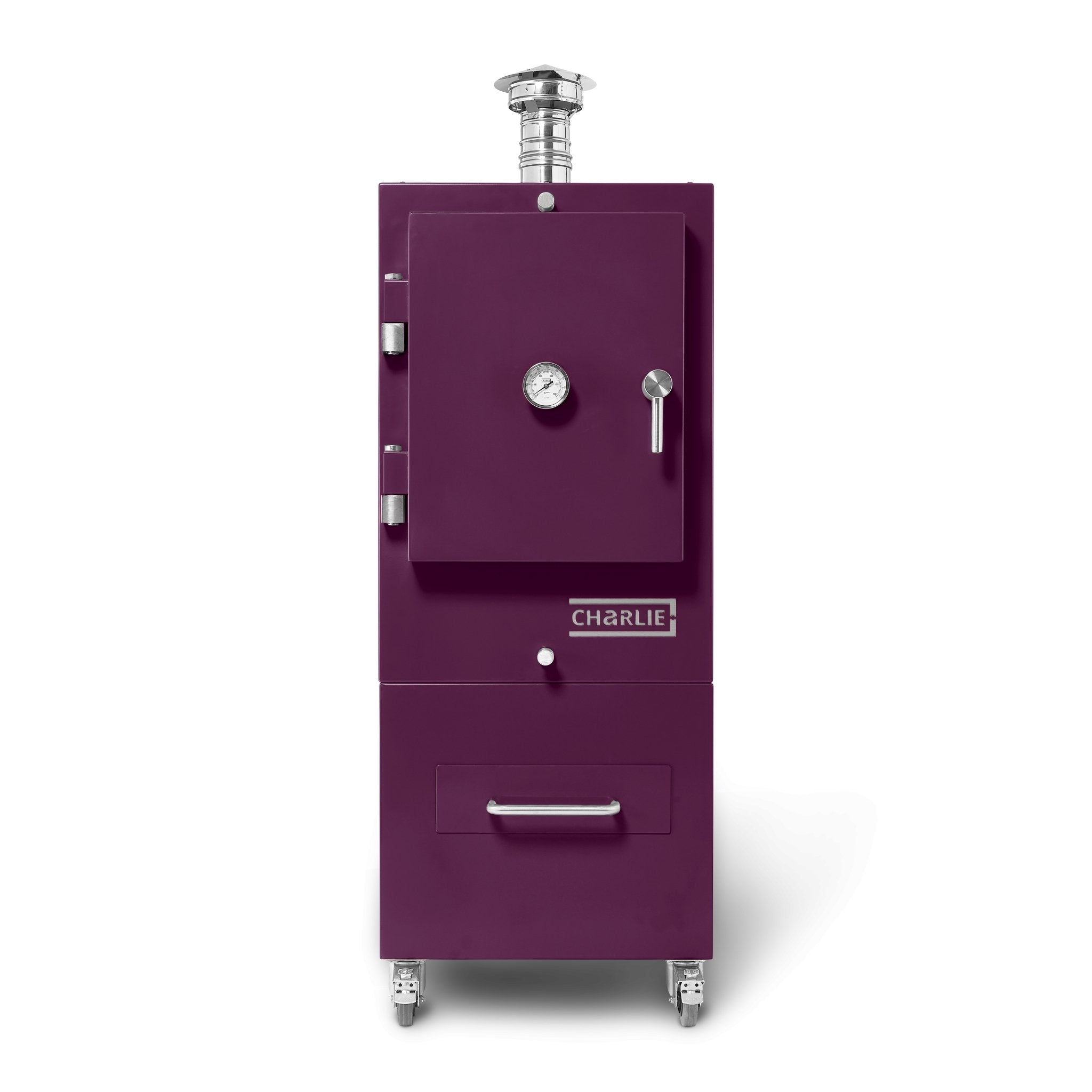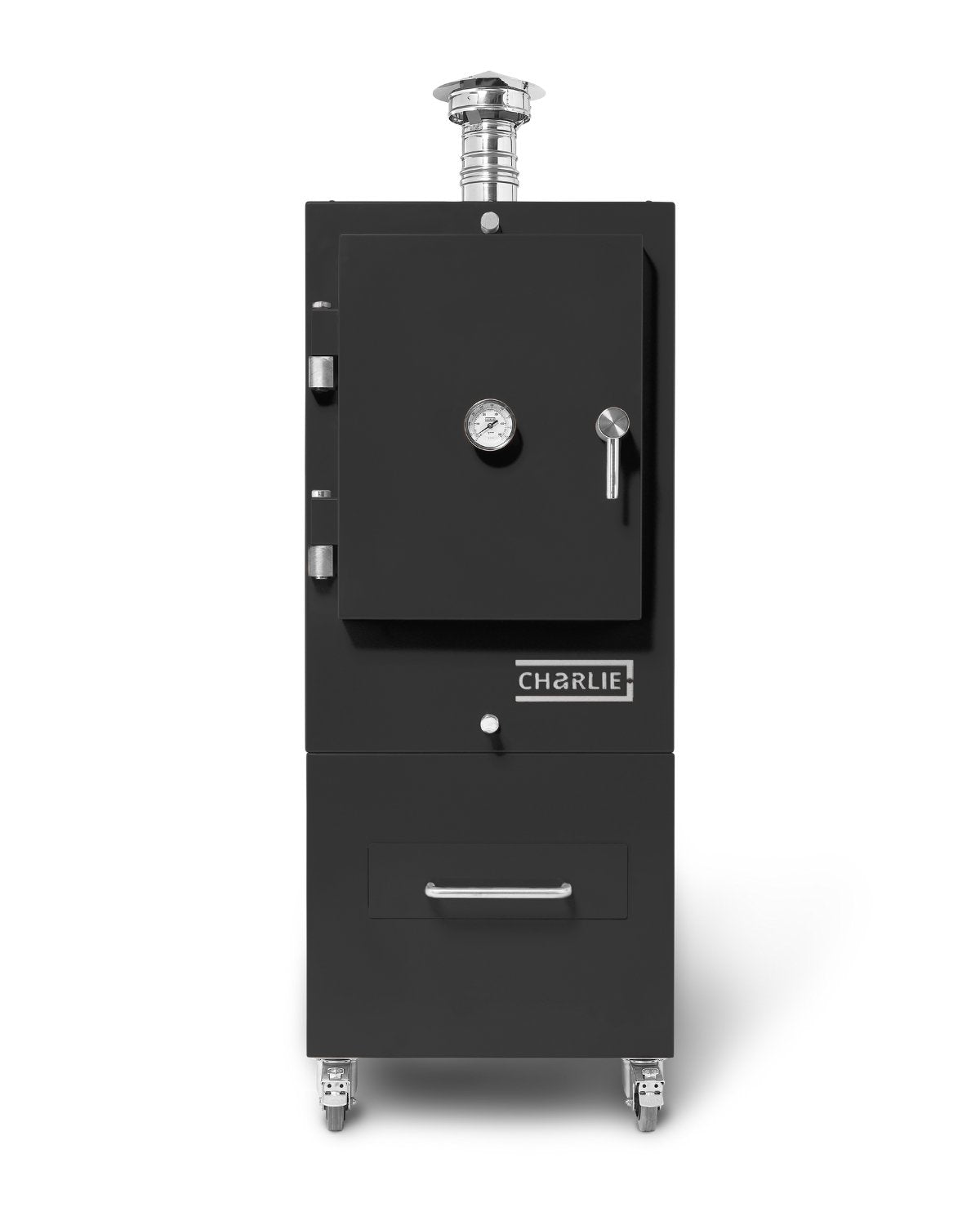 Charlie Charcoal Oven Freestanding
---
 Charlie is the perfect solution to all your outdoor cooking needs. It's a BBQ grill, a smoker, a pizza oven and a charcoal oven in one.
With a large capacity (2.5 times a domestic oven), the Charlie oven is versatile and an accomodate direct (close to flame) & indirect (away from flame) cooking.
Charlie has only two moving parts, the upper and lower air vent control knobs. These control the airflow and thus the oven temperature. The more air comes through the bottom vent, the charcoal will burn hotter. Easy peasy.
Not only that, Charlie's sealed design and superior thermal insulation mean it uses 45% less charcoal than an open grill. As a result, one modest load of charcoal will last for four to six hours.
Nine rack cooking levels for multi-height cooking.Oven interior cooking chamber and racks are stainless-steel.Exterior of the oven is weatherproof, powder-coated mild steel with stainless steel hardware and ceramic wool insulation.
The oven comes with two commercial grade cooking racks as standard.

The oven comes fully assembled and ready to use.
Operating temperature range of 100°C to 400°C.

15-20 minutes to reach 200-250°C temperature.

30 minutes to reach 375-400°C for pizza baking.

Holds temperature for between 4 and 6 hours