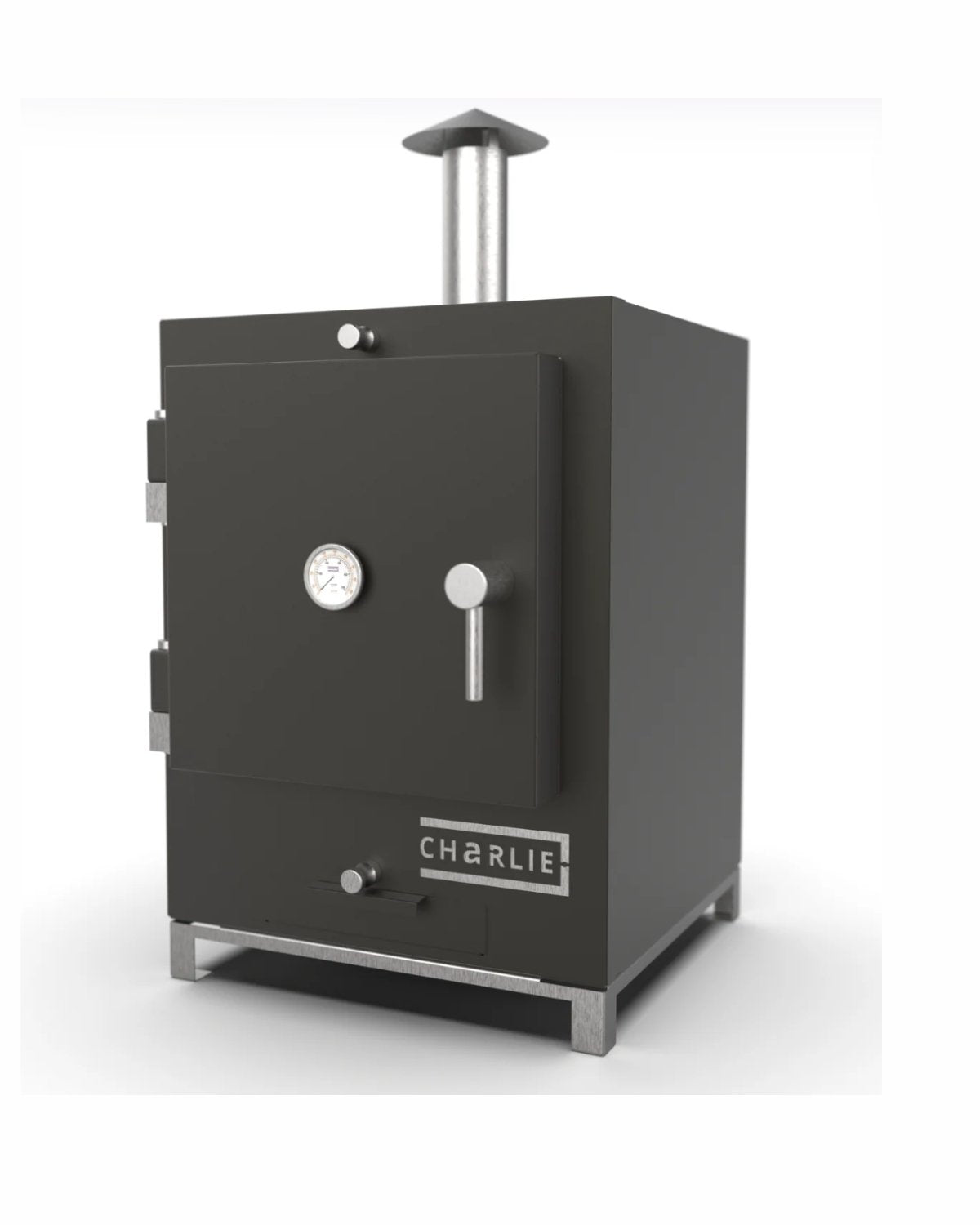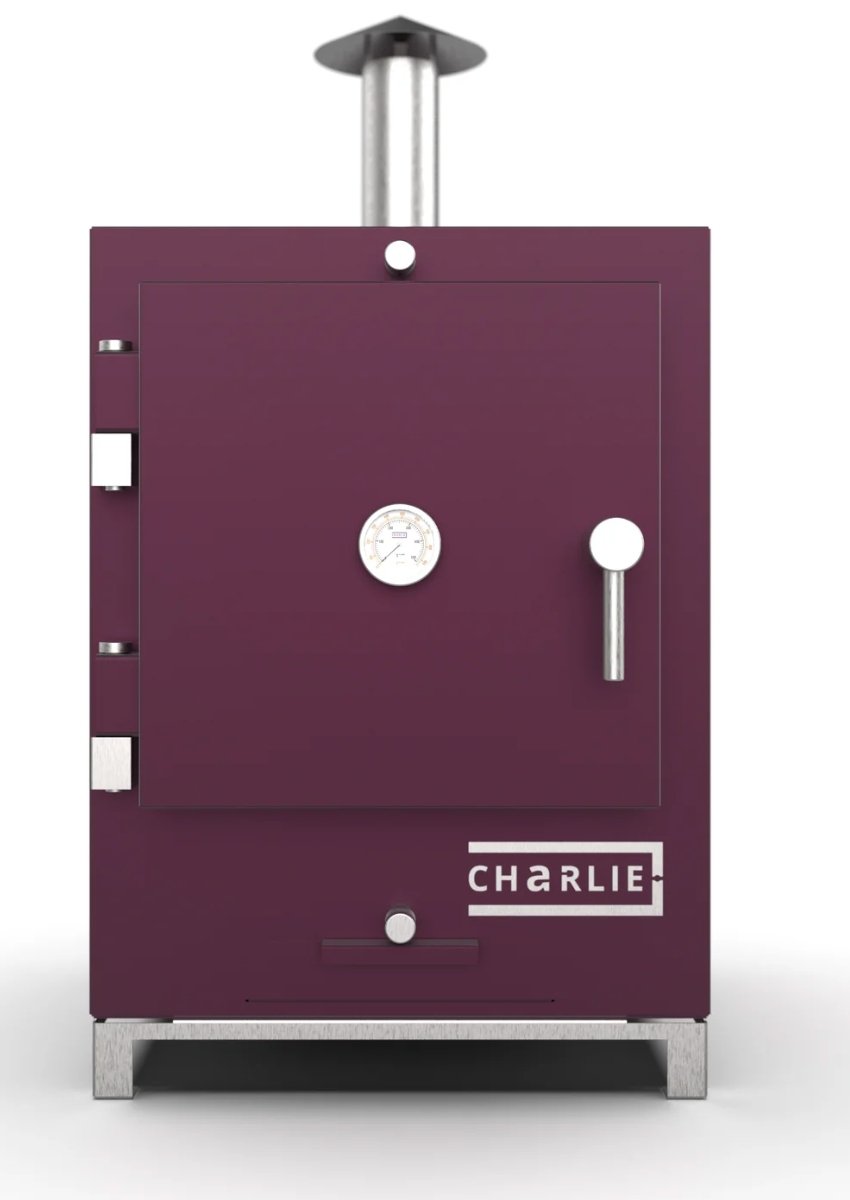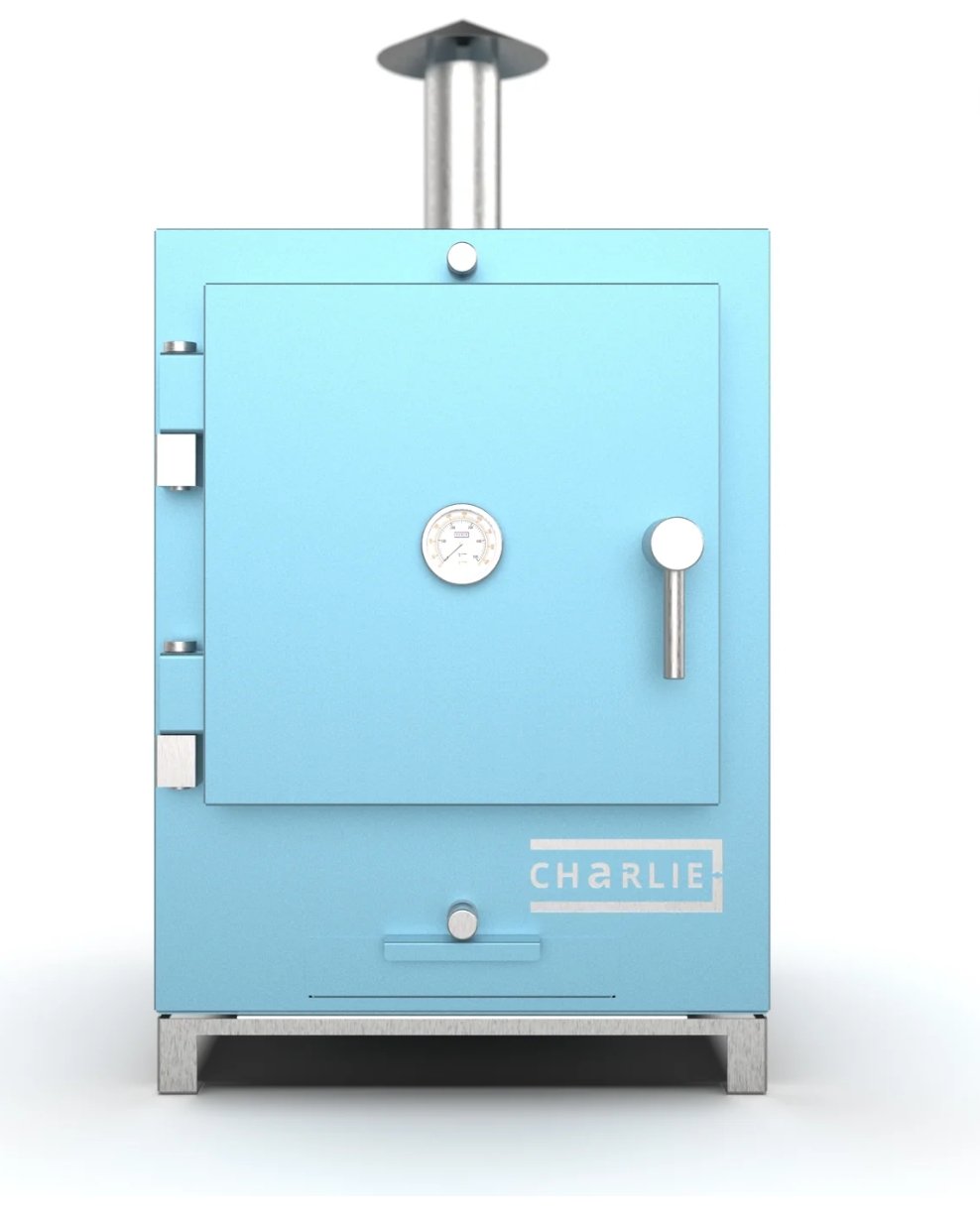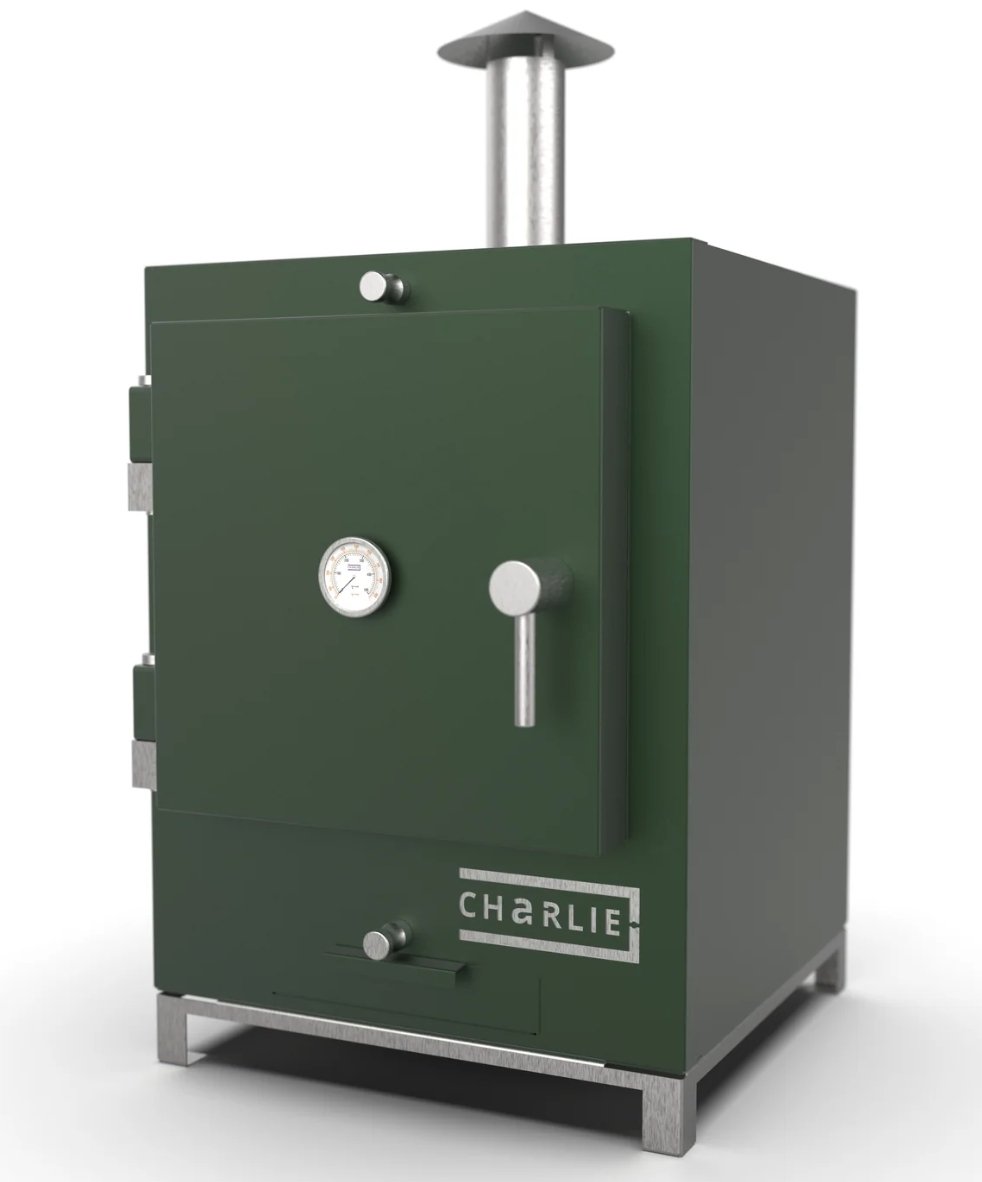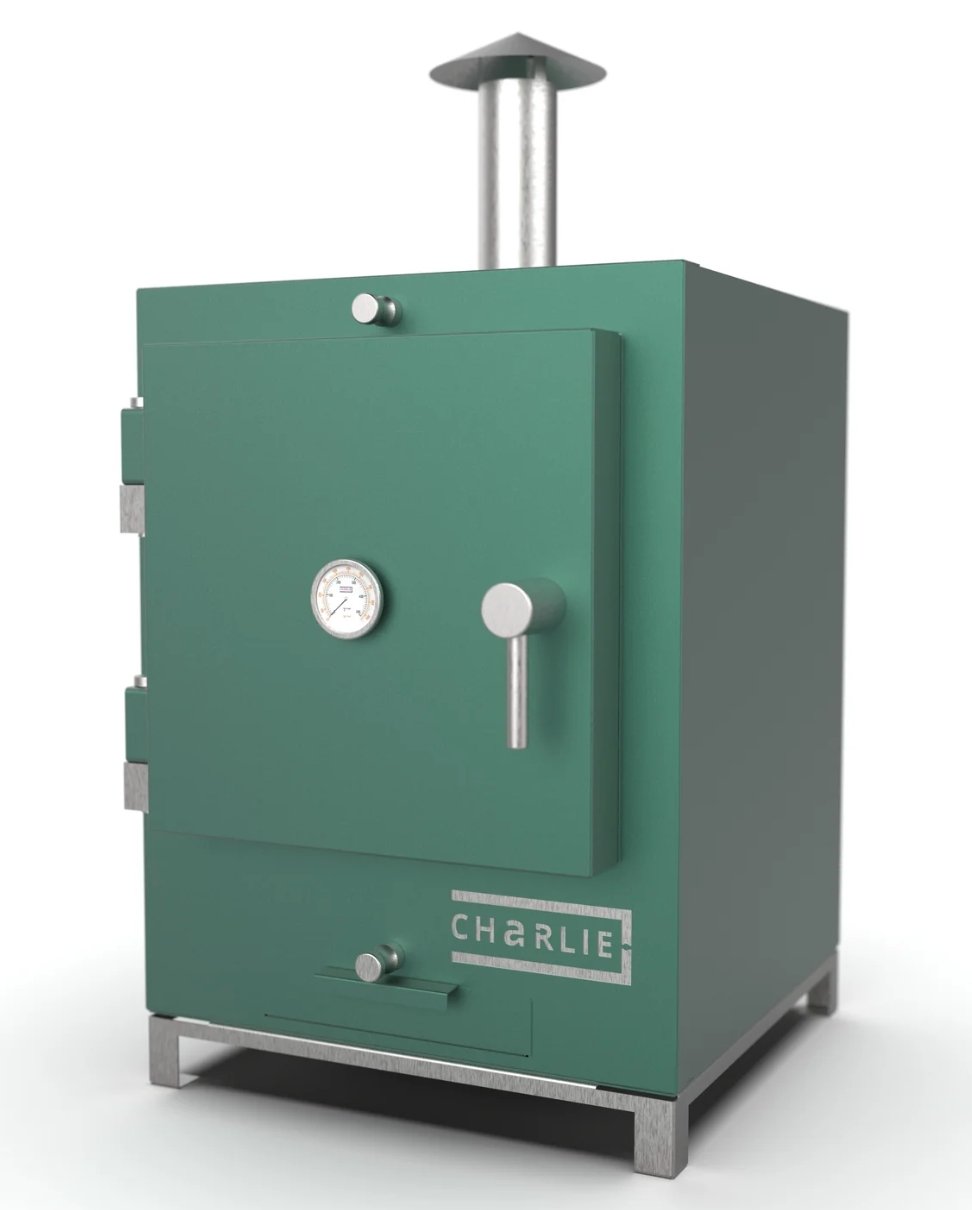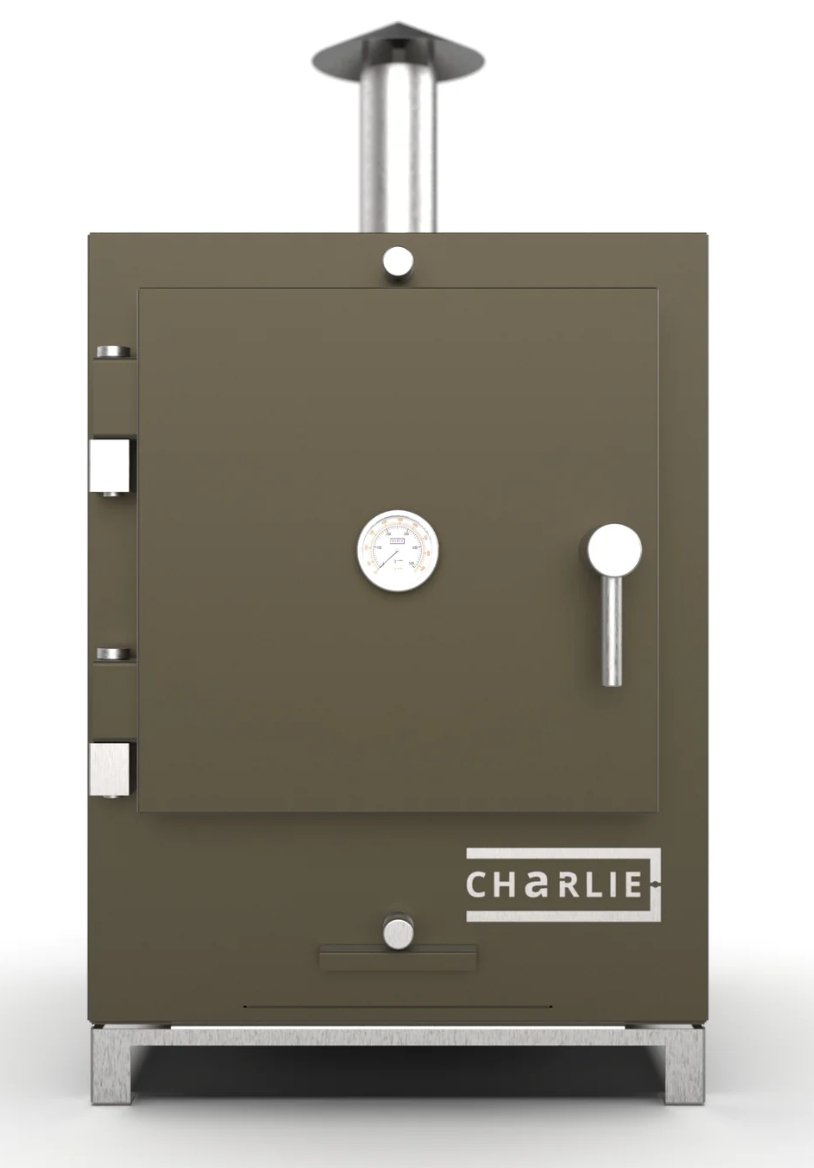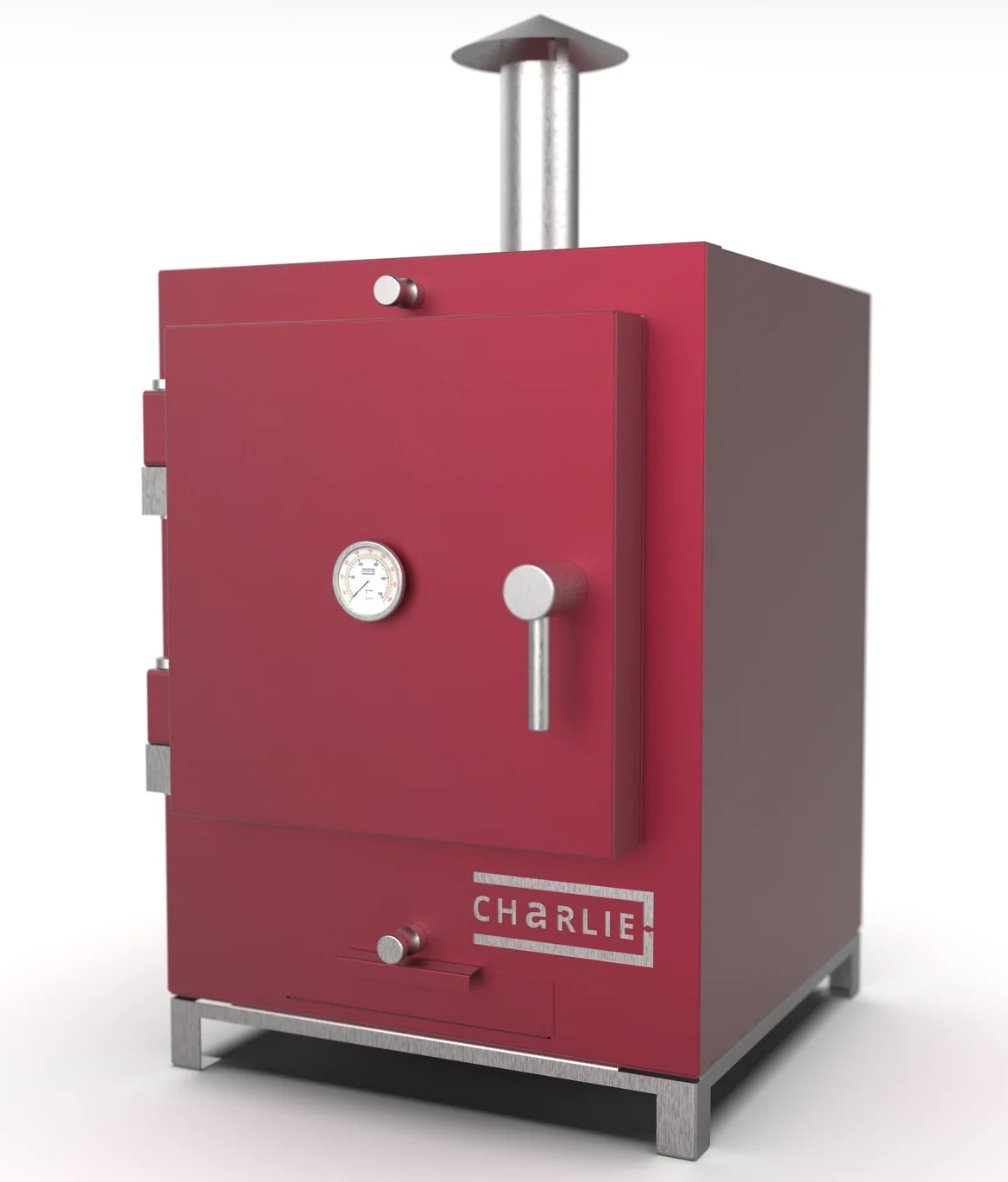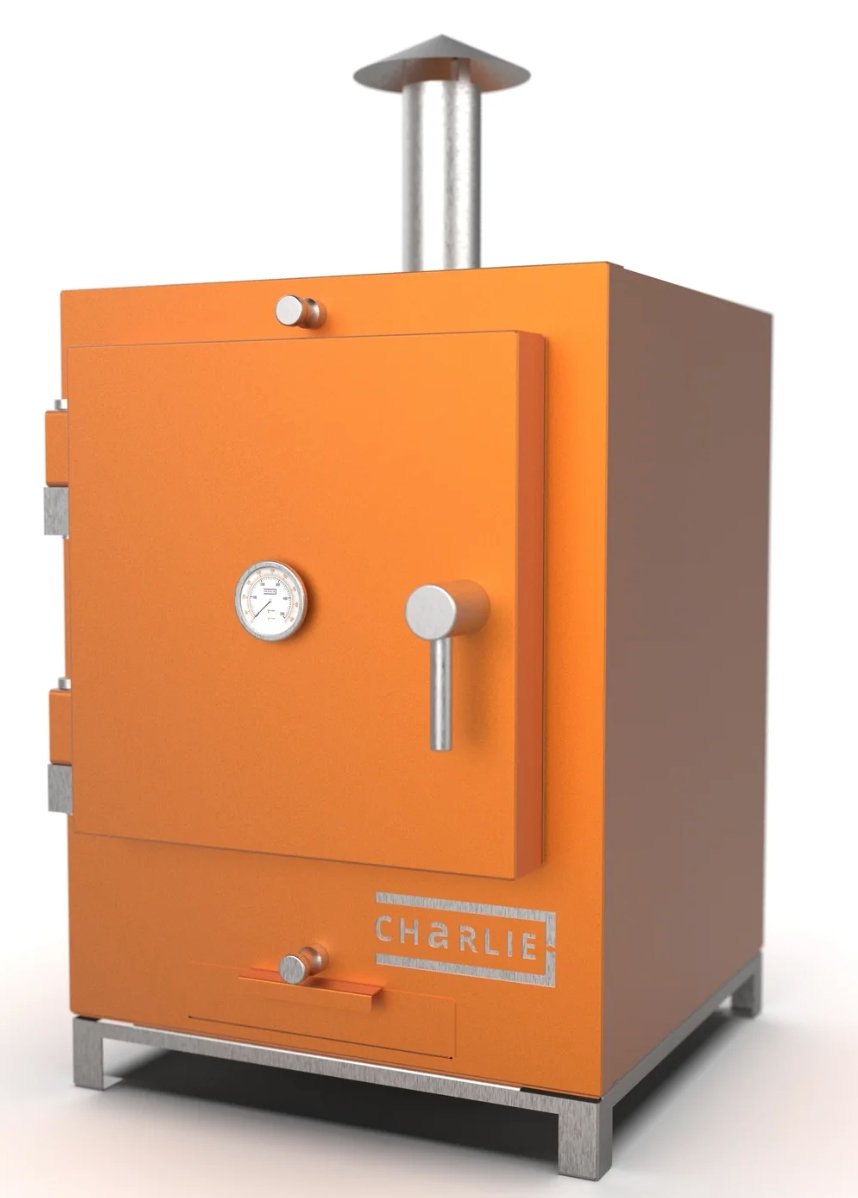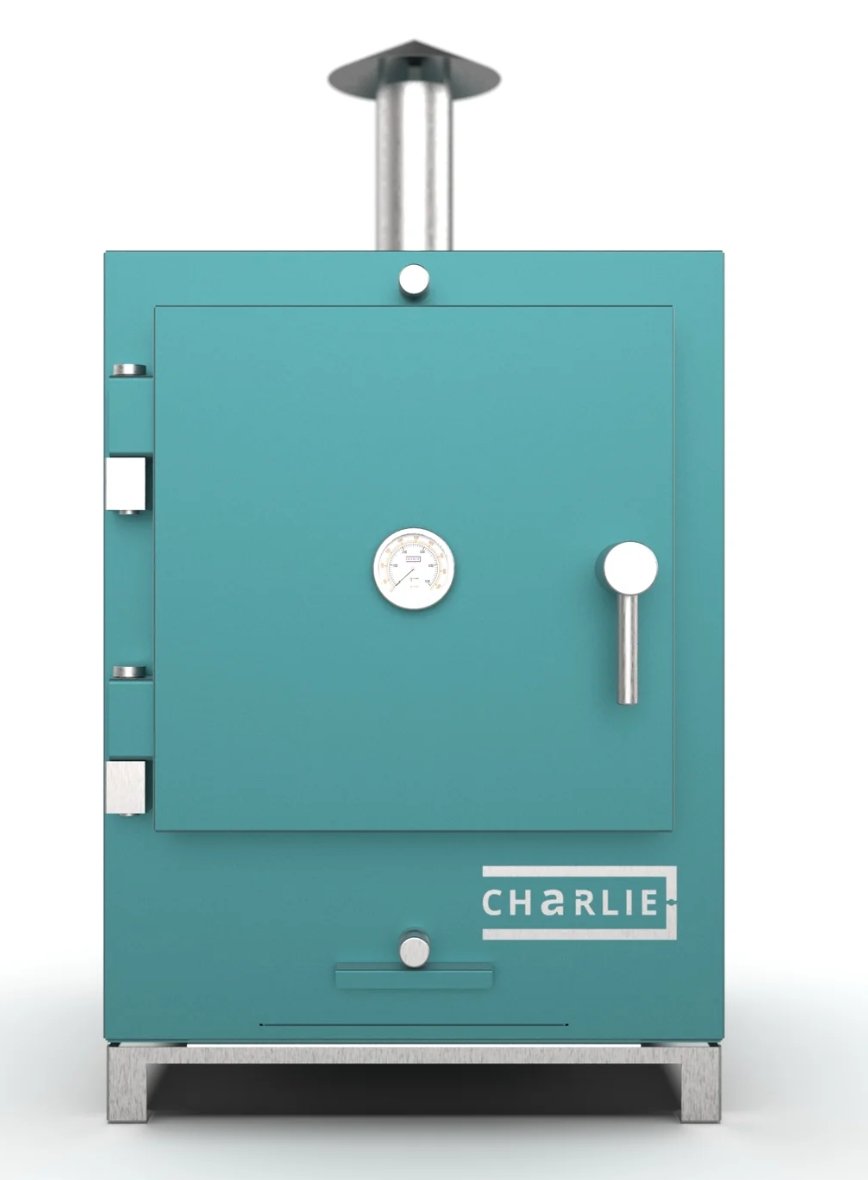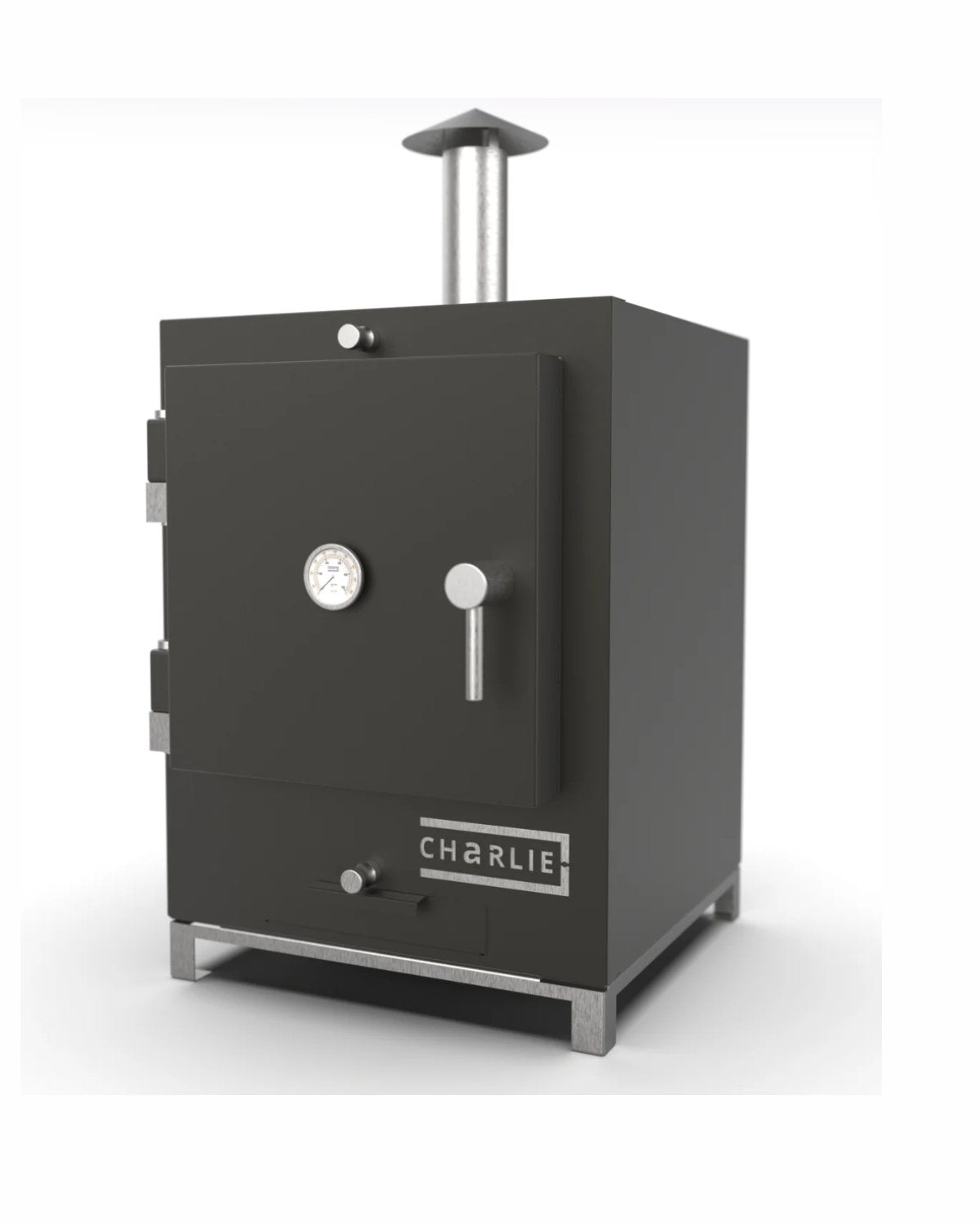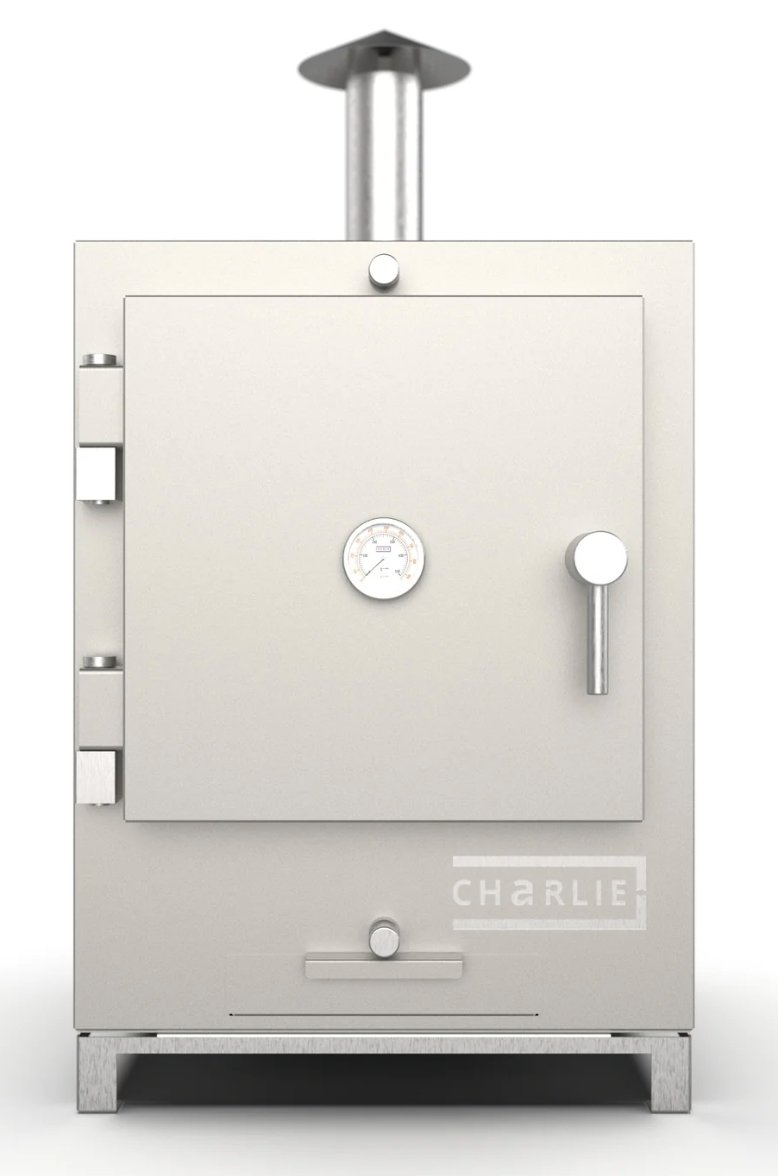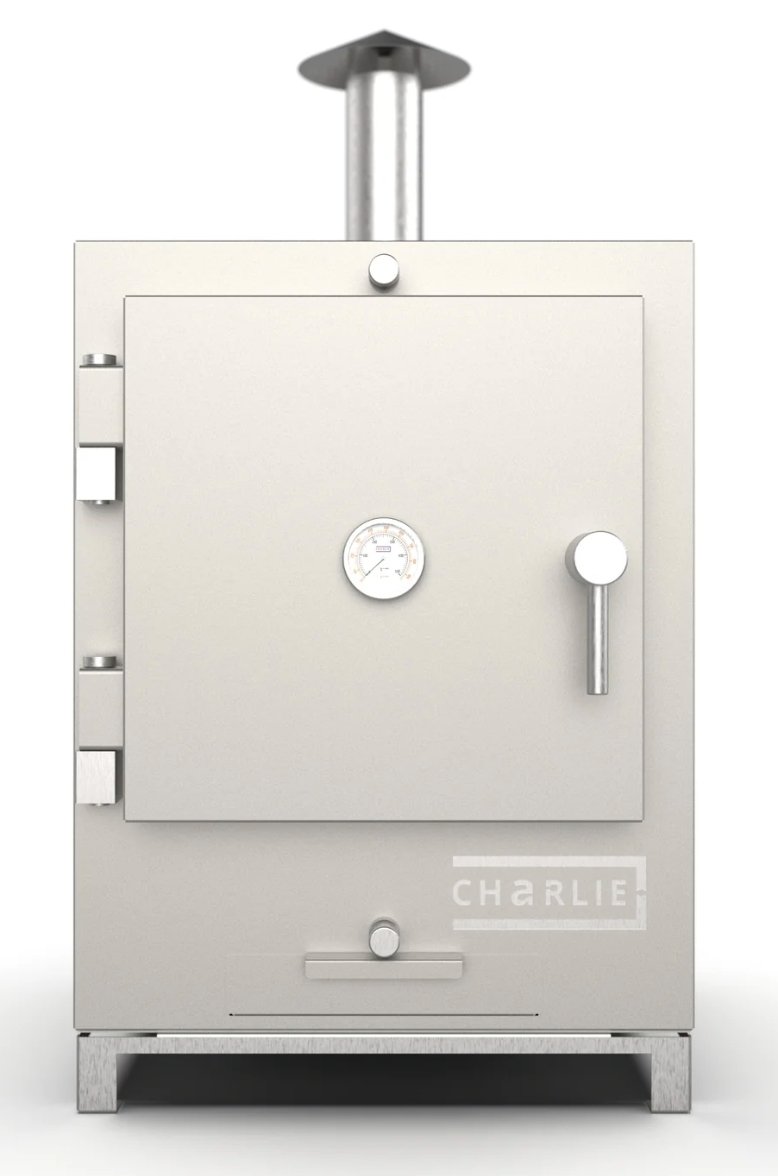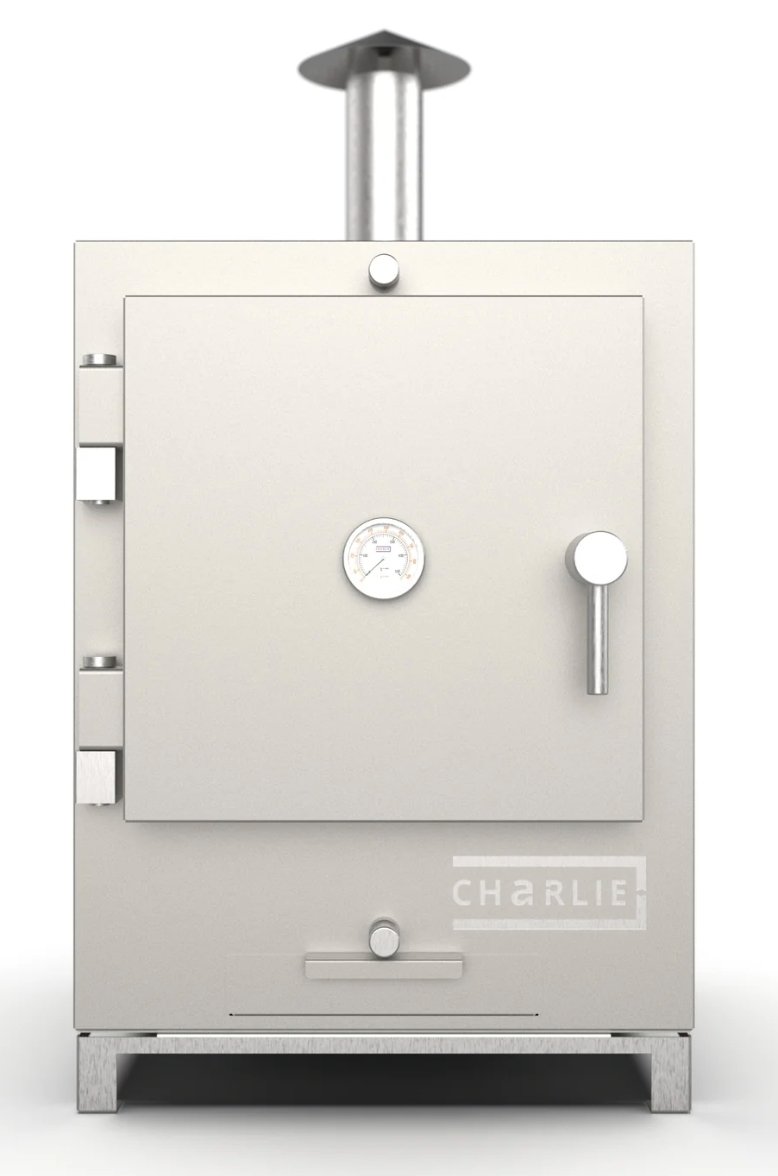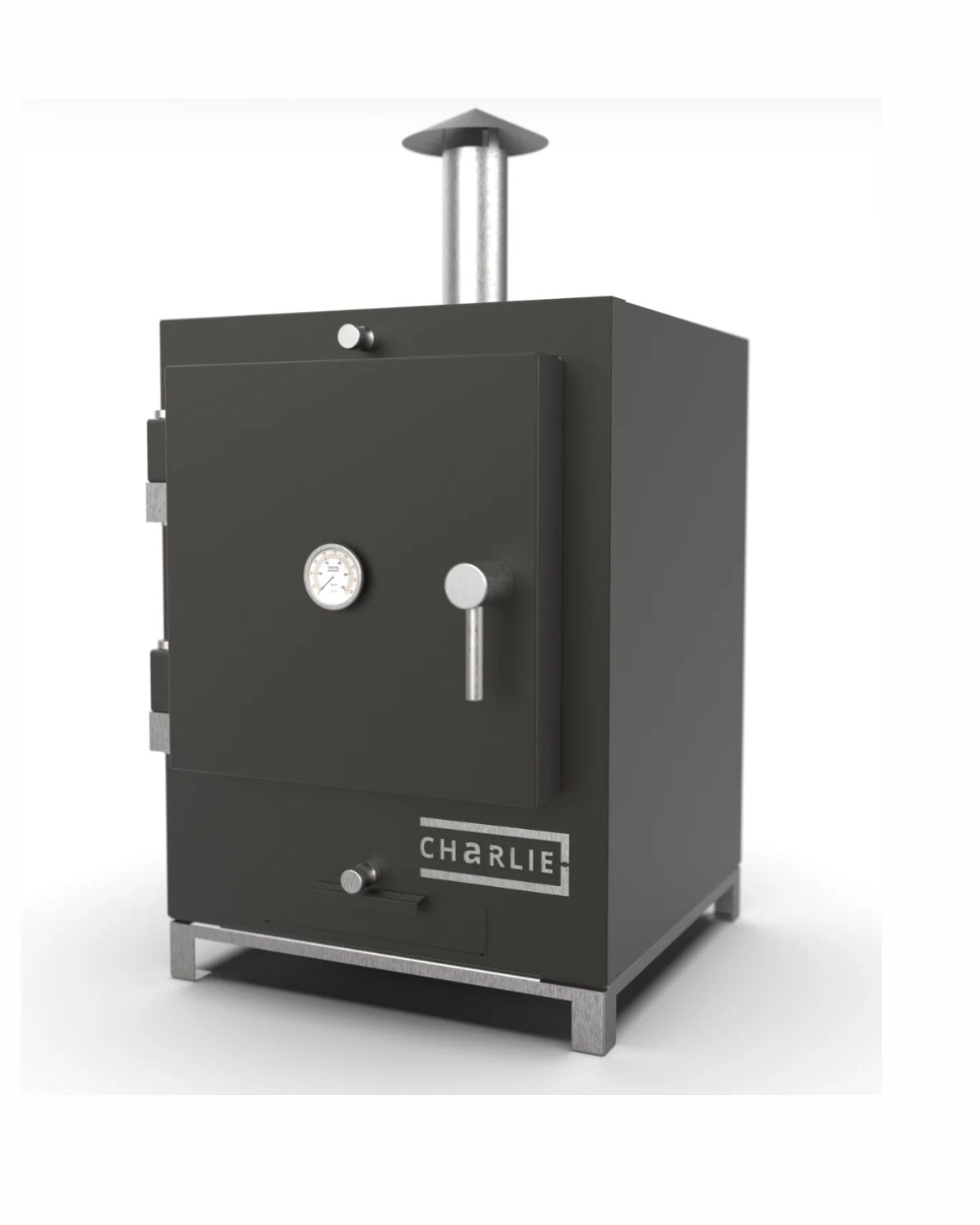 Charlie Charcoal Oven Tabletop
---
New for 2023, the new Charlie Oven is designed to fit seamlessly into an outdoor kitchen, or on top of a work surface. 
The tabletop is all-in-one oven, consisting of  BBQ Grill, Smoker and Pizza Oven capabilities. 
It has the same great design as the original freestanding model: same width with a slightly smaller internal oven height of 52cm vs 63cm. The depth and width of the ovens are the same.

It is designed to sit on a tabletop or be built into an outdoor kitchen design. The oven must sit on a heavy weight-bearing surface due to its weight of 120kg.
Six rack cooking levels for multi-height cooking.
Oven interior cooking chamber and racks are stainless-steel.


Internal oven dimensions:
D: 50 cm W: 44cm H: 52 cm

Exterior of the oven is weatherproof, powder-coated mild steel with stainless steel hardware and ceramic wool insulation.

External Dimensions:
D:60 cm, W: 62, H: 116 cm (86cm without the chimney).
The oven comes with two commercial grade cooking racks as standard.

The oven comes fully assembled and ready to use.
Operating temperature range of 100°C to 400°C.

15-20 minutes to reach 200-250°C temperature.

30 minutes to reach 375-400°C for pizza baking.

Holds temperature for between 4 and 6 hours