How to Order
Ordering a kitchen from us is straightforward. You tell us what you'd like, we design it fully, build it here in Hertfordshire and finally we'll install your kitchen, ready for you to enjoy.
Explore the timeline below, or give us a call on 01763 788 228 to discuss your kitchen.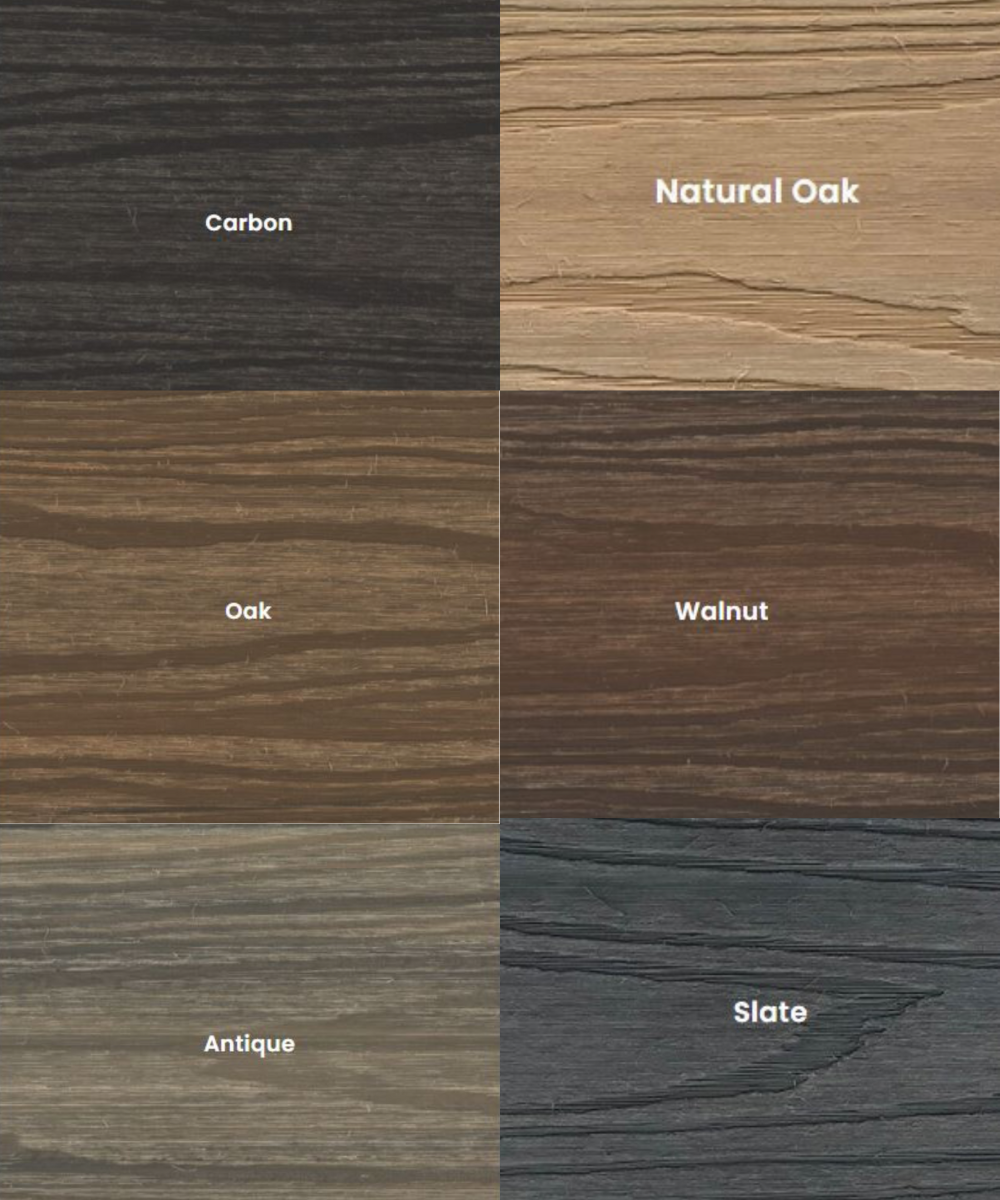 Step 1
Book a consultation, call or email us
The first step towards getting your new kitchen is to get in touch with us by booking an online consultation, giving us a call, or emailing us. We will discuss your needs and wants for your new kitchen and explain more about The Outdoor Kitchen Company and what makes our kitchens so special. We can provide you with a ballpark figure of price so that you can decide whether you'd like to go ahead.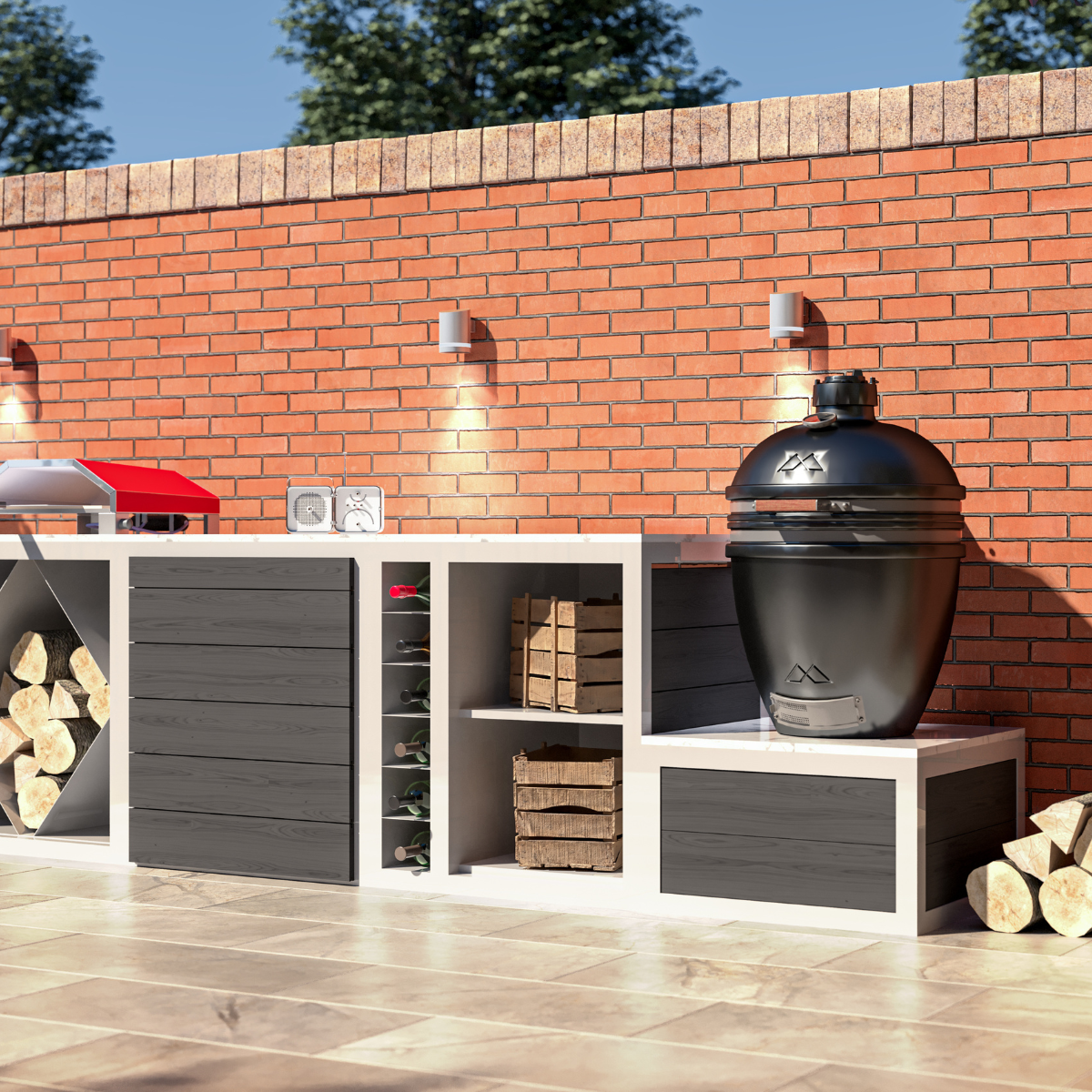 Step 2
The Design Process
Although our kitchens have a definite style and feel, we design each kitchen to meet the needs of our customers specific requirements and so the next stage after our initial discussion is the design phase. This can either consist of a more detailed quote (free) based on details discussed in the initial call, or we can fully design your proposed kitchen in CAD. If you choose the latter, we charge a £300 design fee which is removed from the final price.
Our team will design your kitchen and send it to you to review. We can then have another call to discuss changes or any other features you'd like to add and we'll finalise the design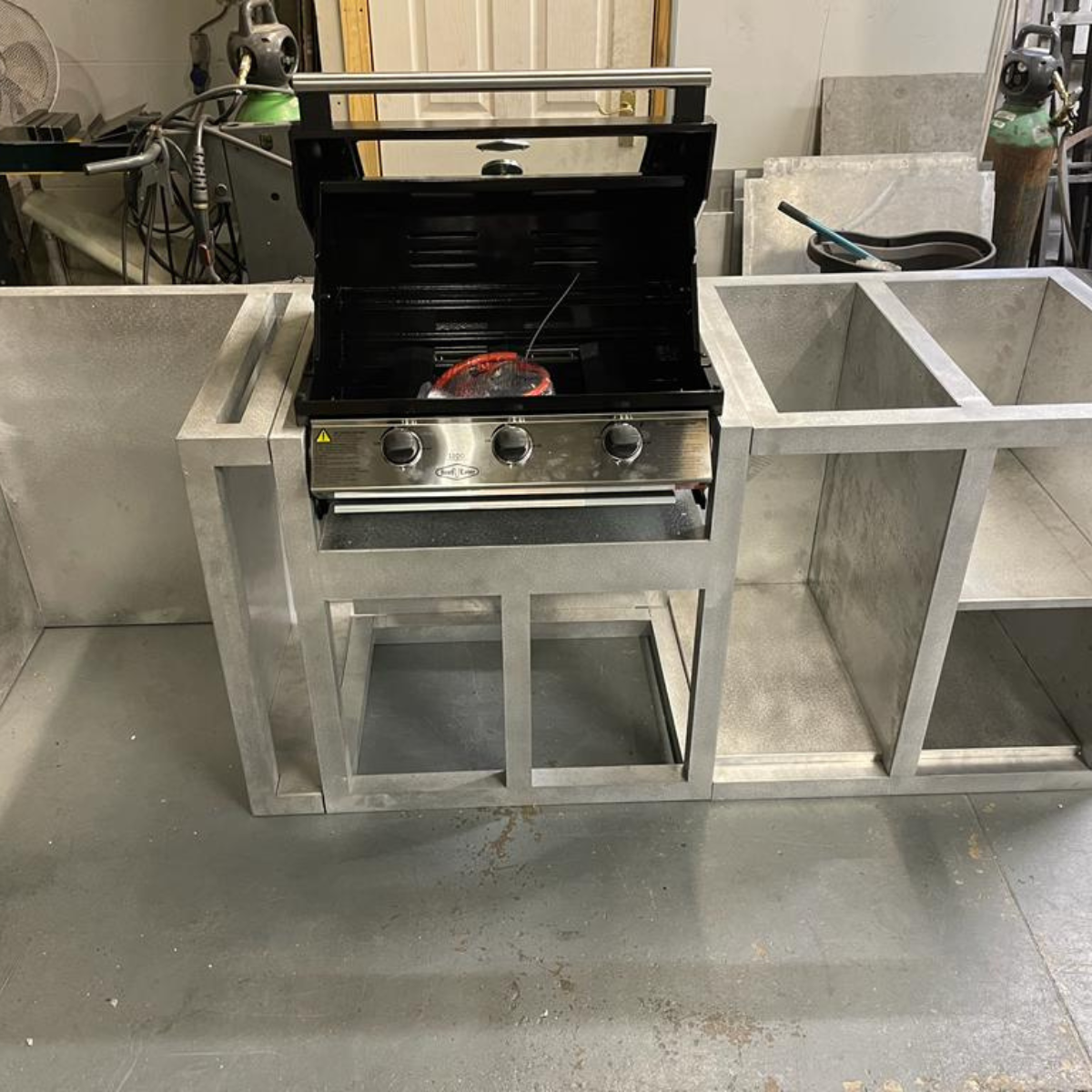 Step 3
The Build Process
Once a design has been agreed upon, you hand over to us to build your brand new outdoor kitchen. Typically the build process takes 6-8 weeks. We'll keep you updated with the build and can even send you photos once the frame has been built.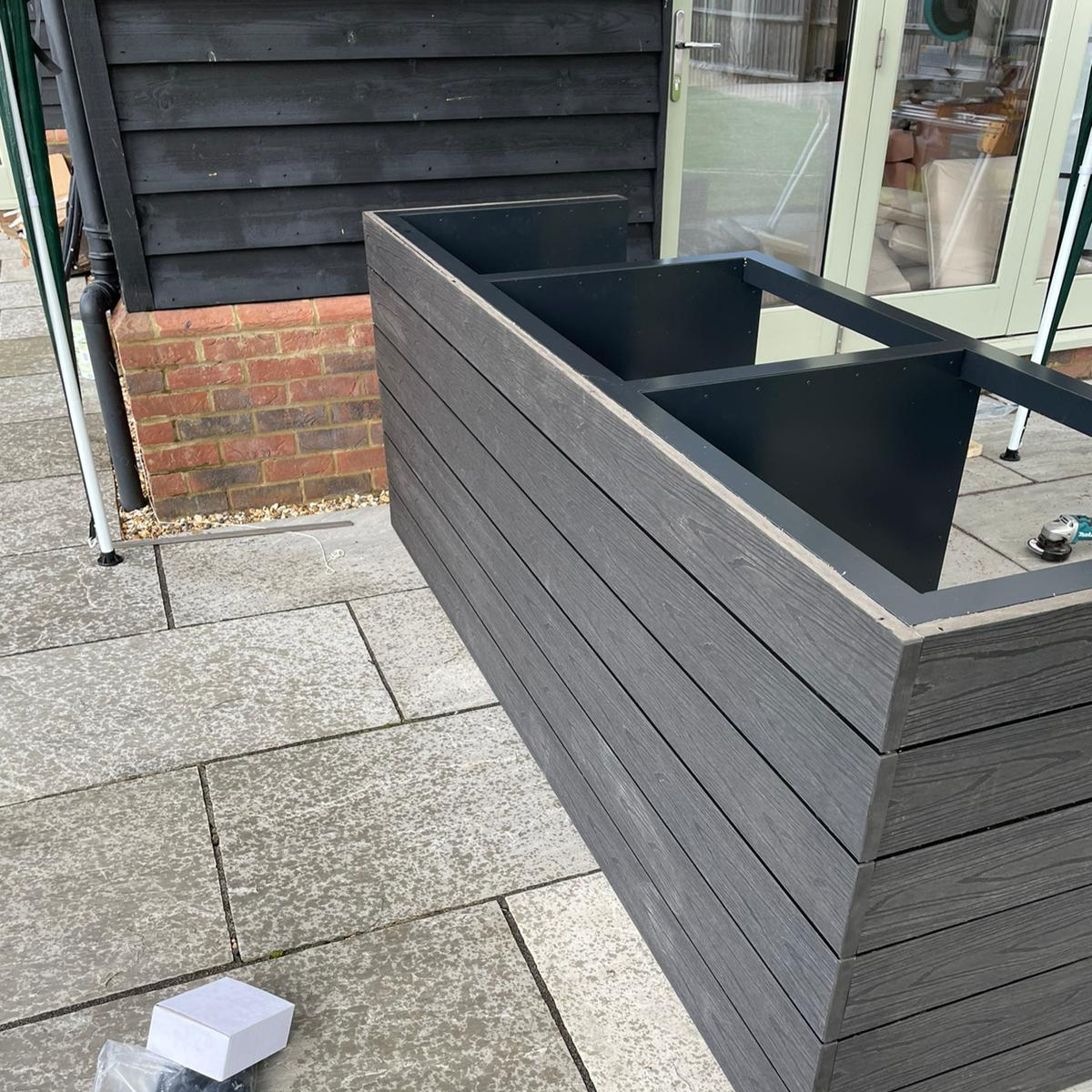 Step 4
The Install Day
Once the kitchen has been built, we will quality check it and towards the end of the build. we'll get in touch with some installation dates that you can choose from. On the of the install, our team will arrive at your home and put your new kitchen into place. We will install the worktop once the kitchen is in place and it'll be ready for you yo enjoy!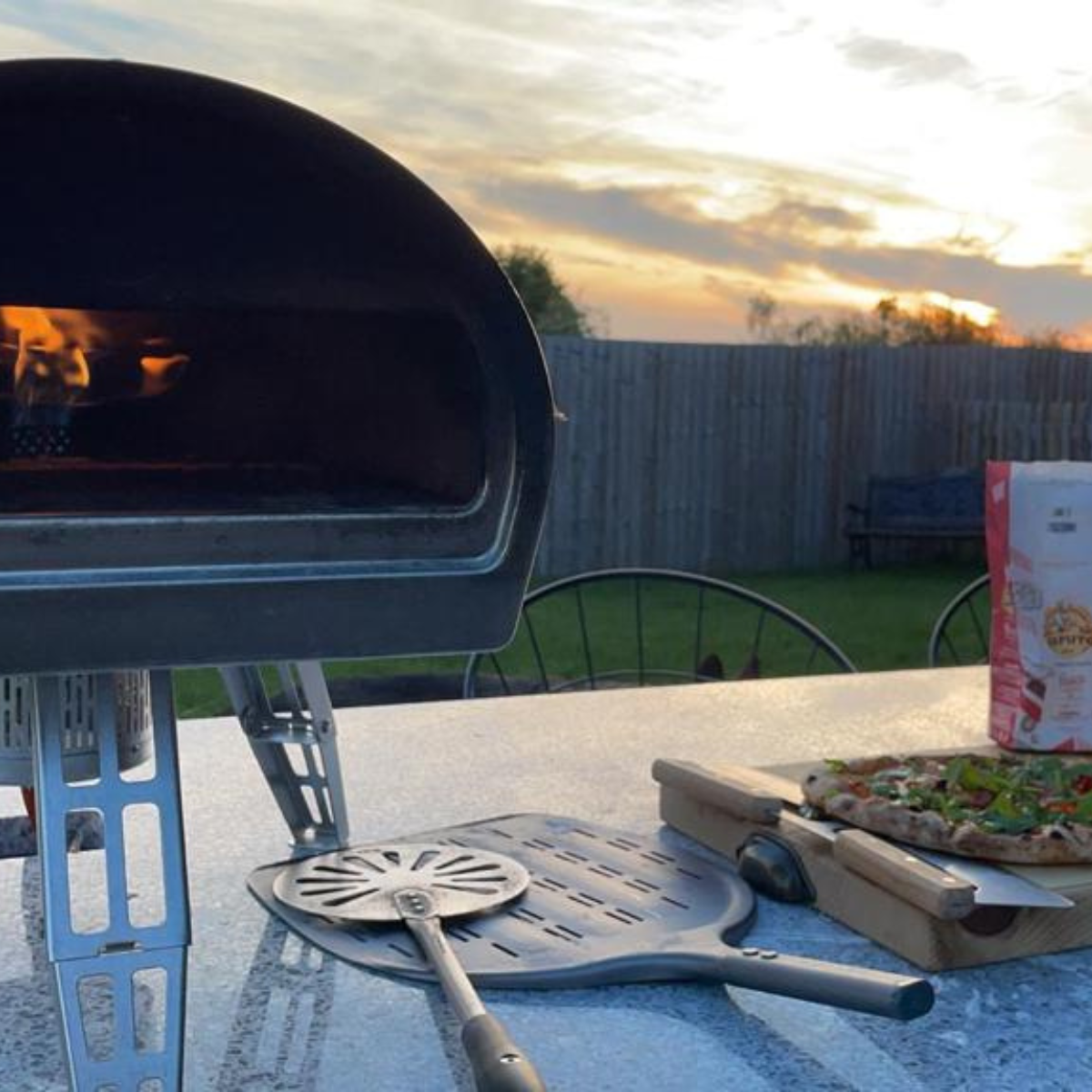 Lastly...
Enjoy your new kitchen
Your kitchen is now installed and ready to enjoy from the day we fit it! Get the fridge stocked up and relax!