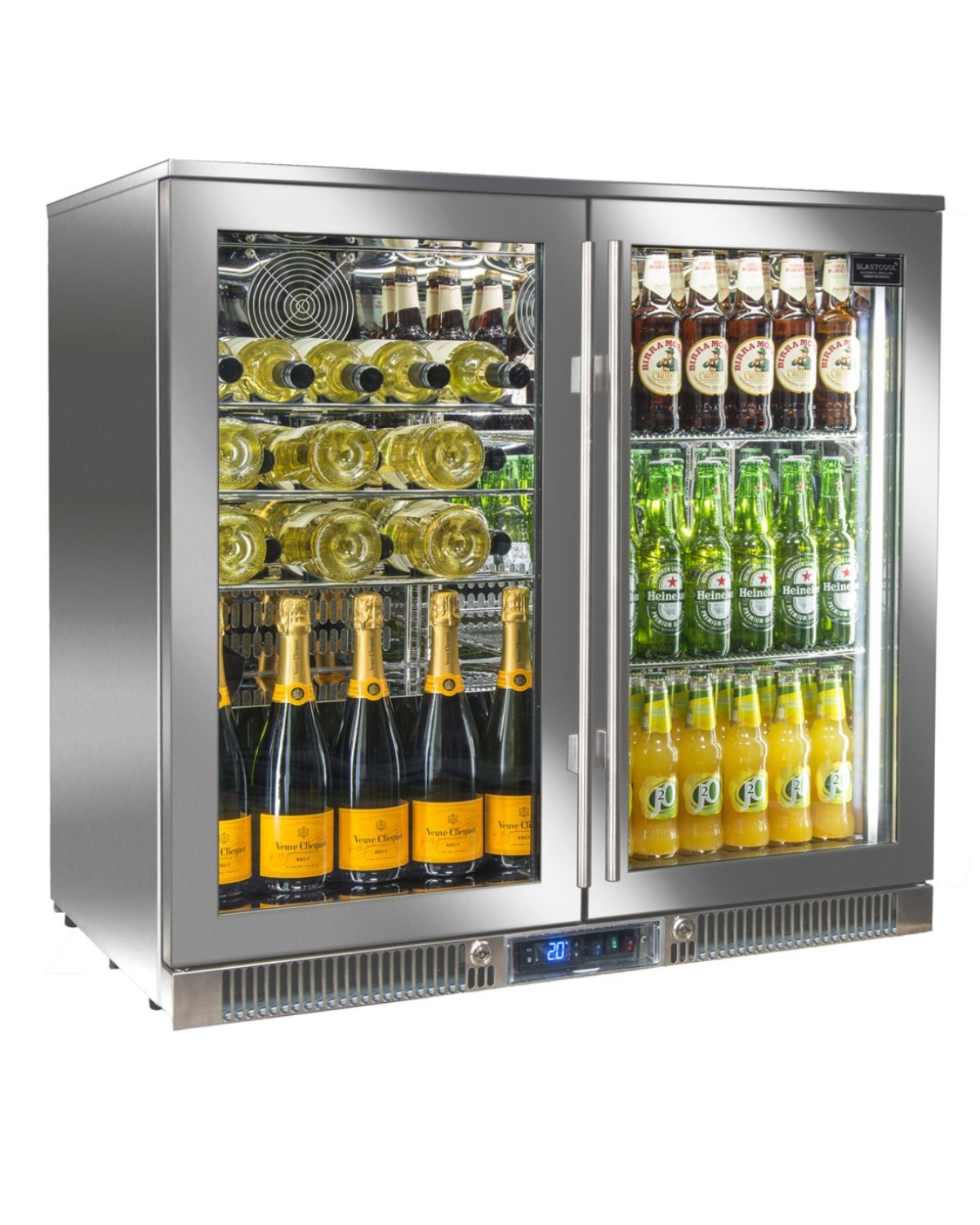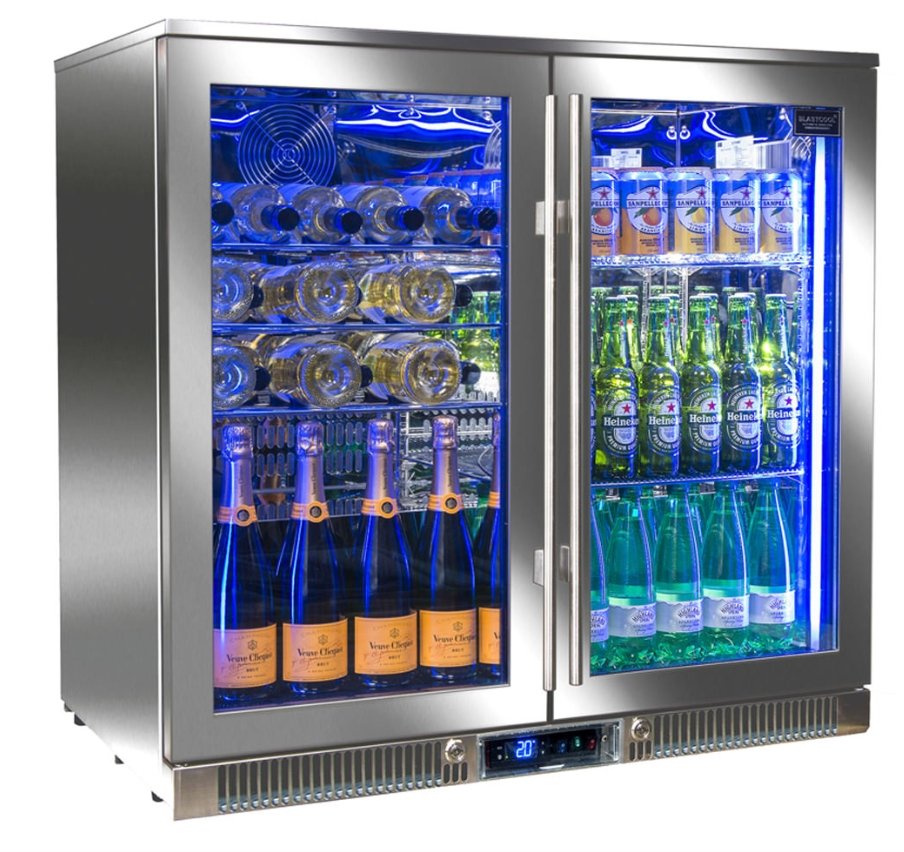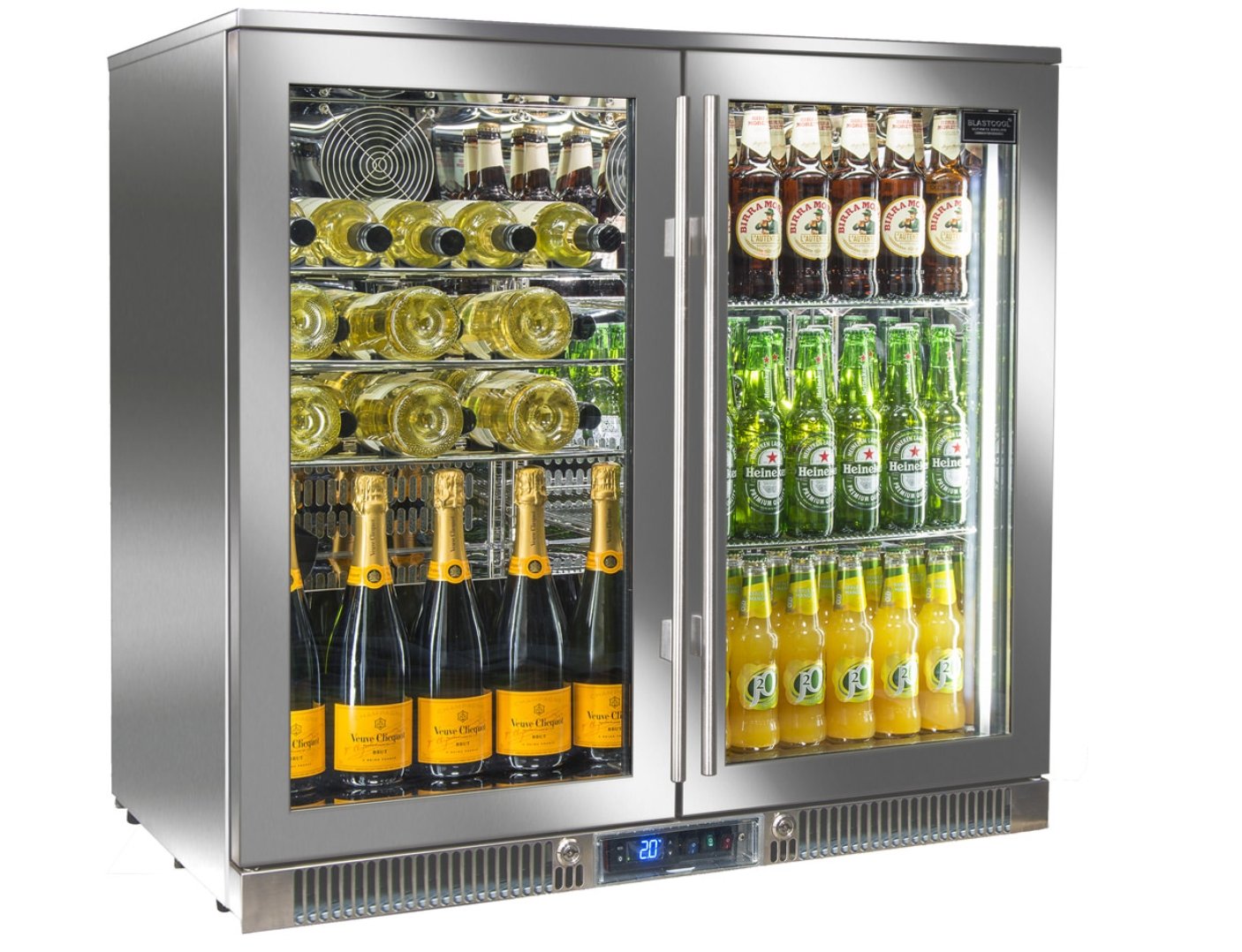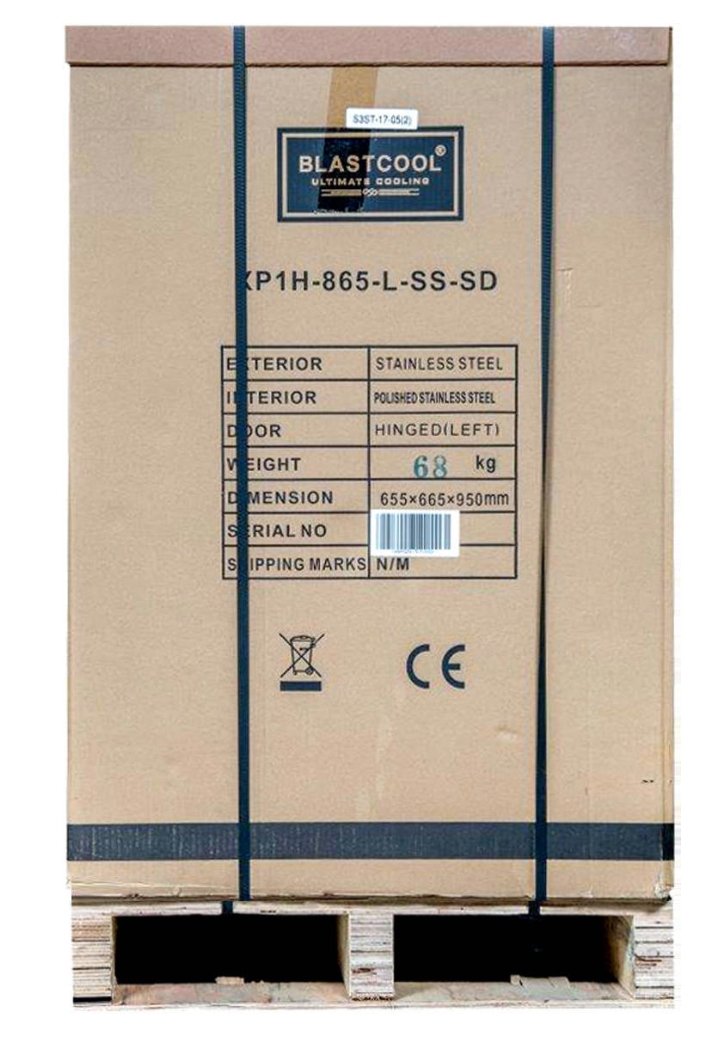 Blastcool Extremis XP2 Fridge- Glass Door
---
The Blastcool XP2 Refrigerator is independently certified and safety approved for outdoor use by leading test house SGS. Marine grade stainless protects the outside whilst powerful refrigeration ensures fast cooling of freshly loaded beverages inside, and it achieves all this in baking summer heat of up to 43C.
Food can be stored within food safe limits in the solid door versions and the AISI 304 grade stainless interior ensures that good hygiene can be maintained.  The interior lamp colour (Blue light or white light) can be user-selected via the switch on the appliance's control panel whilst the latest energy efficient technologies are incorporated to minimise the Carbon Footprint. 
Ambient Lighting as Standard
In order to create the perfect ambience for your outdoor entertaining area, the Extremis series features user selectable light control. In addition to the on/ off switch there are a further two settings from which to choose:
White lighting
Blue lighting
The LED lighting arrays are positioned vertically on each side of the cabinet interior as well as horizontally across the top. The leading edge of the shelves do not extend in front of the illumination strips, thereby ensuring a high quality display inside the cabinet.
Drawing upon its experience of supply to global beverage brands, Blastcool uses lighting with chromacity coordinates that reduce the phenomenon of light struck beer
Option of left or right hinged doors.
Guarantee: Two years parts and labour guarantee within mainland EU.
The fridge is delivered in strong packaging with clear markings. A pallet is provided for ease of movement.

A robust ventilation grille allows for inlet and exhaust air to be directed from the front of the cabinet which is a must for built-in placement within an outdoor kitchen. The lock and control panel are also easily accessible.

The rear of the cooler is sealed against the weather. An air inlet is provided for situations where some additional cooling air is available. If none is available, then the cooler will draw all of its air requirement from the front grille.
External Dimensions

Height of standard model (mm)870

Height of special order model (mm)840

Width (mm)900

Depth (mm)575

Depth including handle (mm)615

Ventilation Space Required

Top (mm)10

Each side (mm)10Rear (mm)30-50

Electrical Specifications

Rated Voltage (Volts)220-240

Frequency (Hertz)50 / 60

Glass Door Rated Input Power (Watts)220

Glass Door Rated Current (Amps)1.6

Solid door Rated Input Power (Watts)187

Solid Door Rated Current (Amps)1.45

Power cable length (metres)1.8

Weight and Capacity

Net Weight (kgs)83

Bottle capacity (330ml beer bottles)163

Gross Capacity (Litres)248

 

Refrigerant GasR600a

Noise Level

Outdoor Setting (Db)49

Indoor (Air Conditioned) Setting (Db)42

Environmental Specifications

Minimum Rated Ambient Conditions* (C)-25

Maximum Rated Ambient Conditions (C)+43

Ingress Protection Rating (IP)24

*Cooler must be empty so as not to freeze contents.