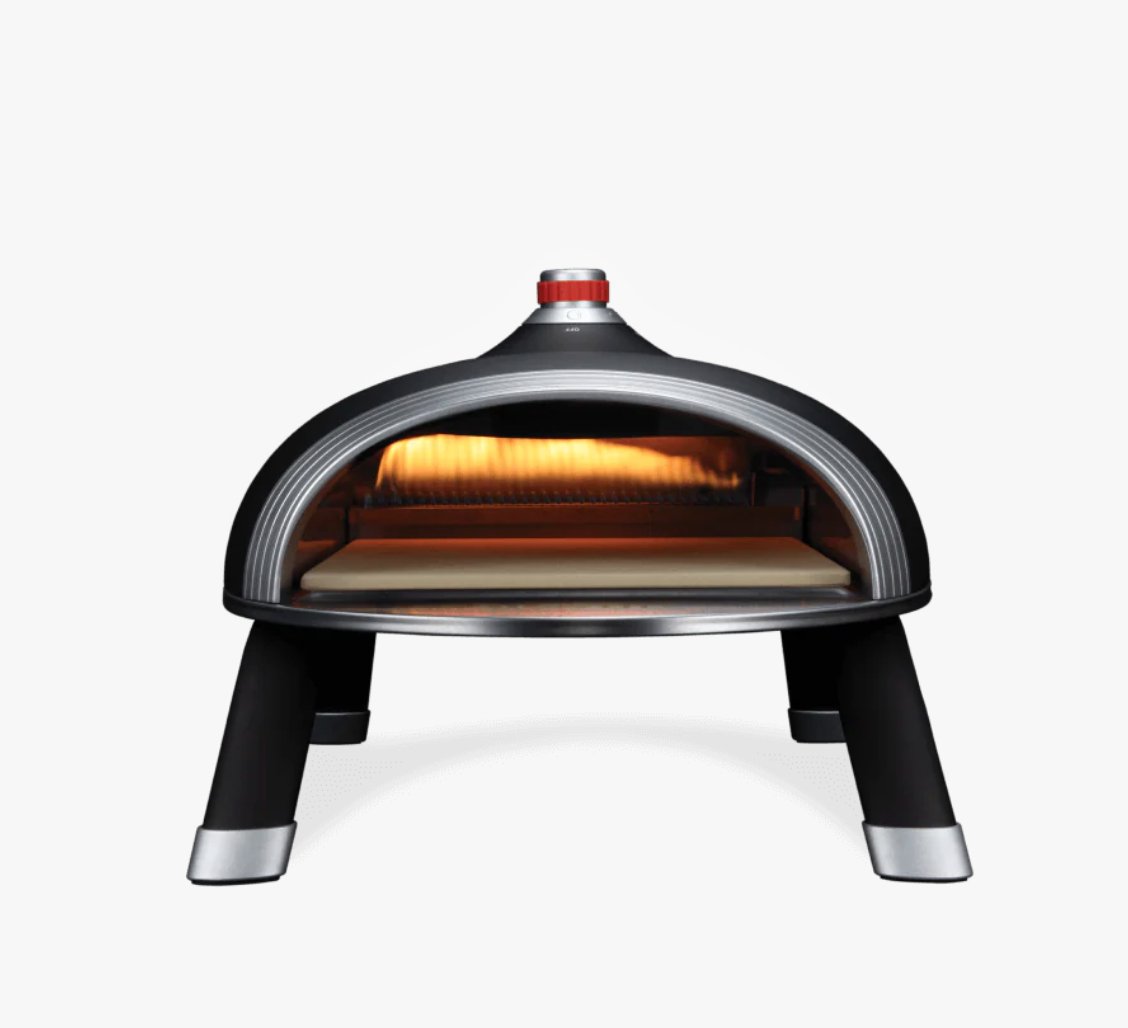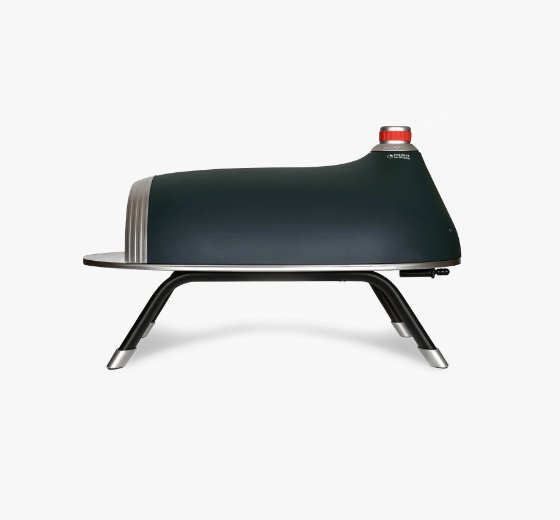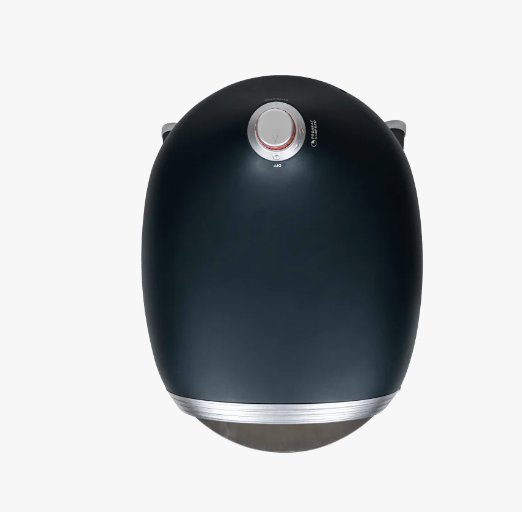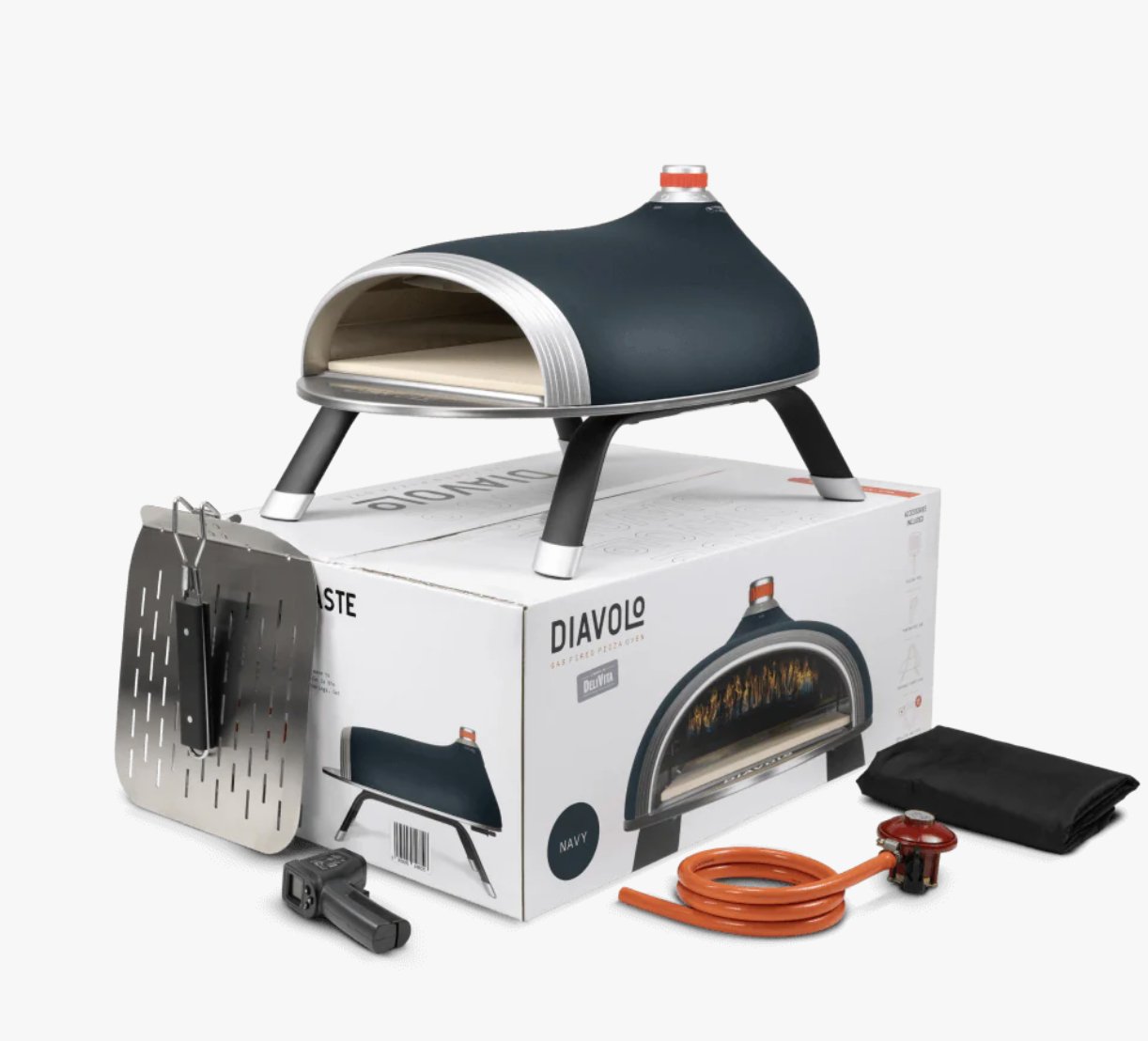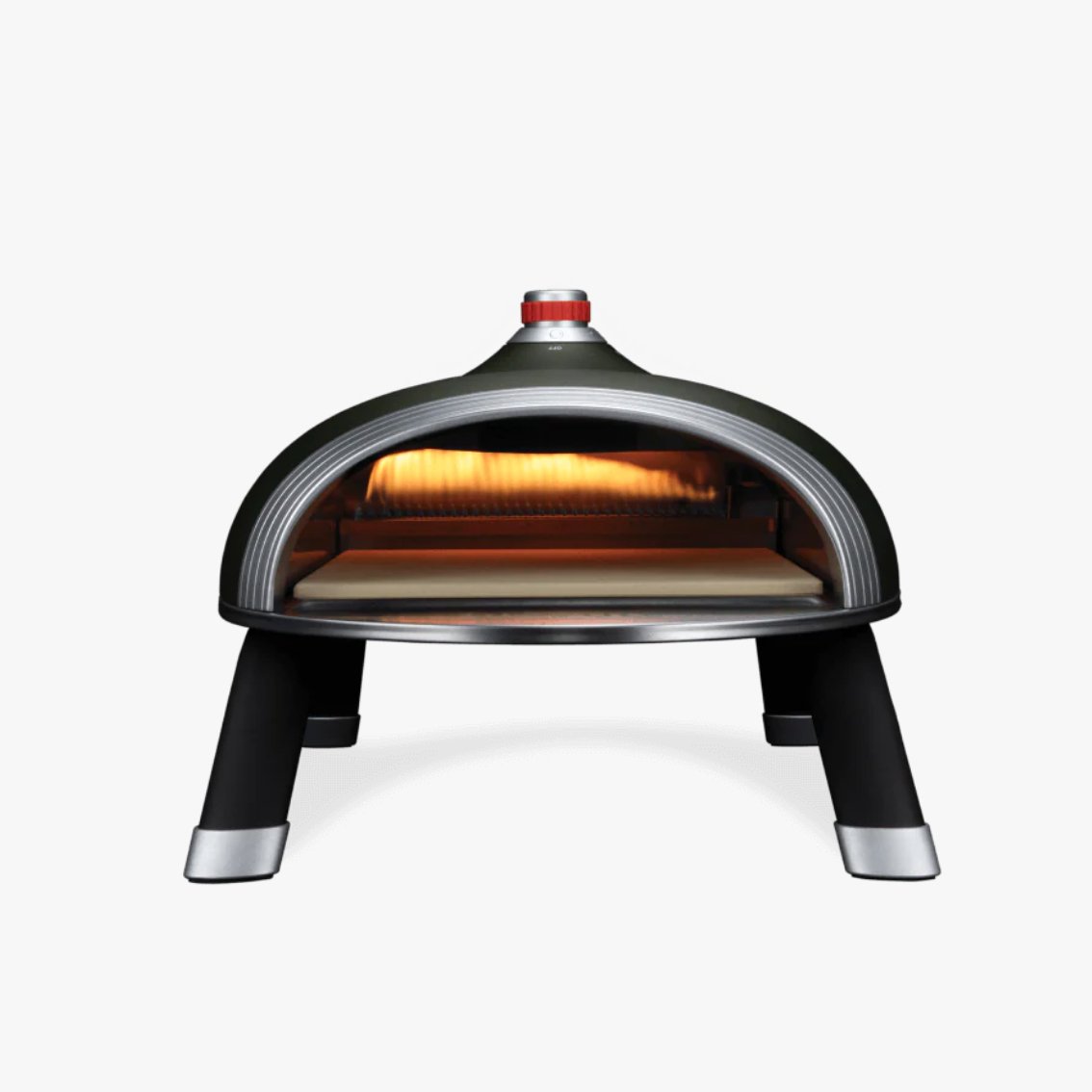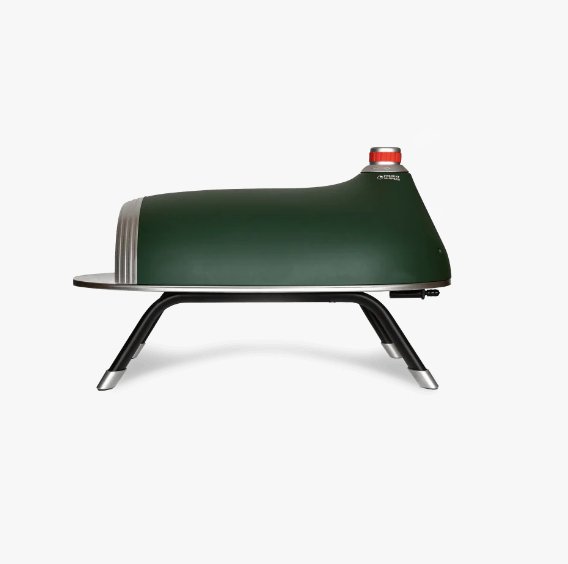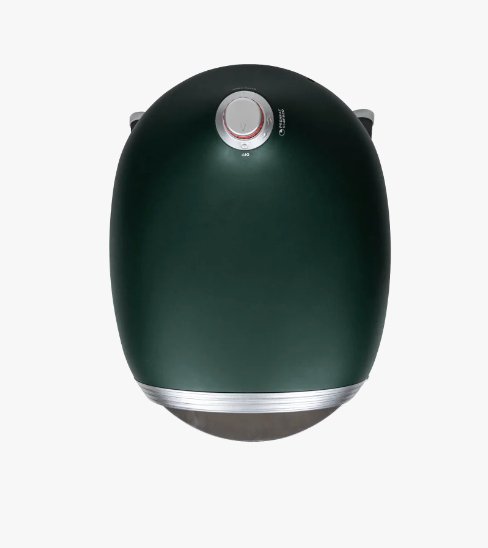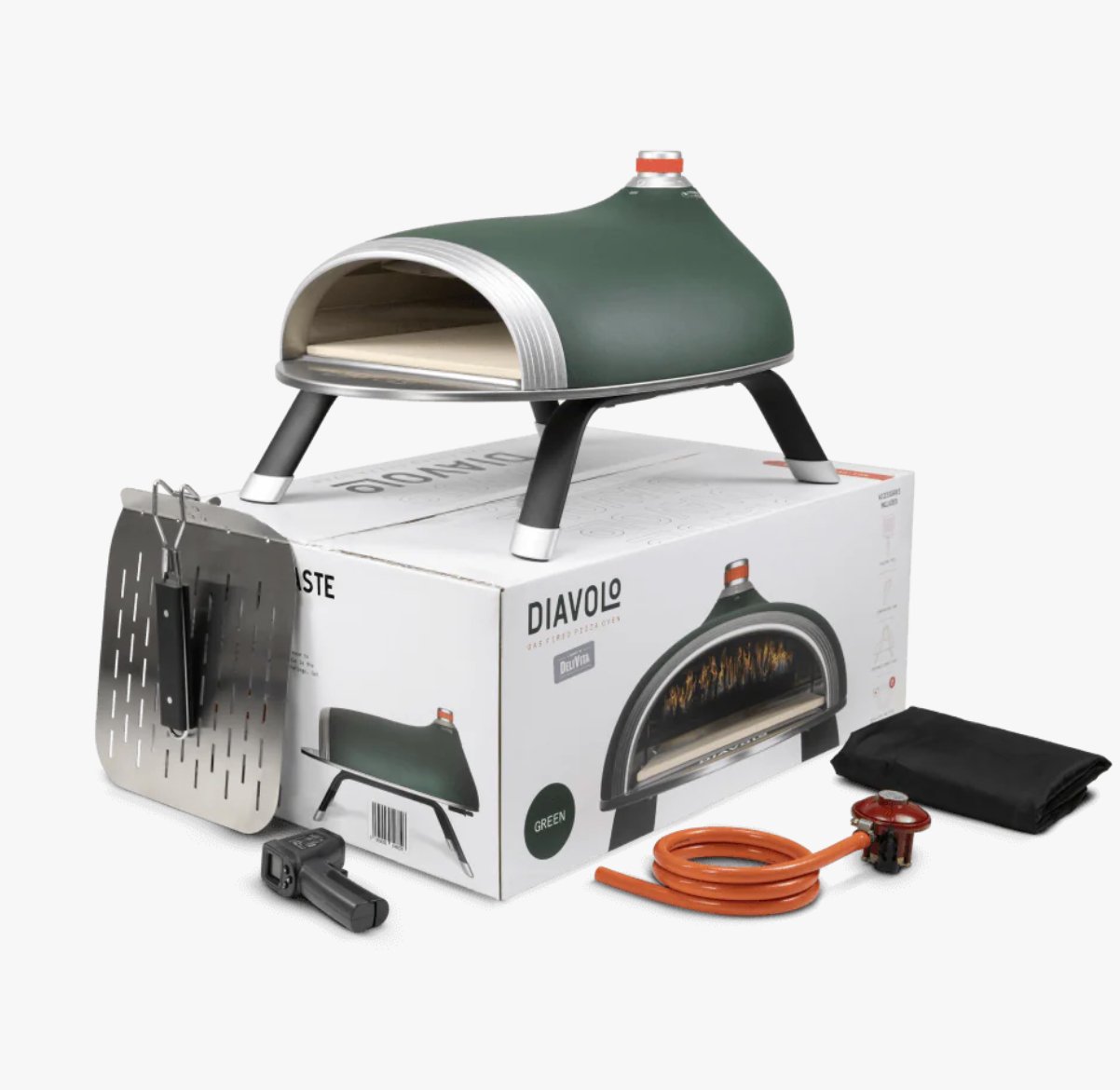 Delivita Diavolo Gas-Fired Pizza Oven
---
BLACK FRIDAY- Get 6 months of Vegan Organic Dough Balls for FREE when you purchase a DeliVita DiaVolo. Automatically applied. 
Outdoor cooking just got more exciting with the Diavolo gas-fired oven from DeliVita. The Diavolo is designed to be the ultimate portable party oven.

Diavolo is easy to pack up, pick up, and transport to campsites, festivals, or your best friend's back garden. The eco-friendly gas-powered Diavolo oven will see you turn out perfect pizzas in just 60 seconds. Think crisp bases, bubbling cheese, and bountiful toppings. Fire up the Diavolo, invite your friends, and let's get the party started.
UK's best gas-fired portable pizza oven
Reaches temperatures of up to 500°C in just 15 minutes
Quickly cooks mouth watering pizzas, meat, fish & veggies
Total control from the eco-friendly blue flame
Set up and pack up in seconds
Comes with a

 

folding peel, carry case, temperature gun, and gas regulator
62cm x 42cm x 37cm (Length x Width x Height)
Is it portable?

100% yes! The Diavolo gas-powered pizza oven has been designed to be safely transported and use anywhere that's suitable for outdoor cooking. The oven is lightweight, durable, and designed to be moved. Inside the box, you'll find the gas-powered oven, a carry case, a folding peel, a temperature gun, gas regulator and pipe. It's everything you need for outdoor cooking. Of course, if you're bored of pizza, then the Diavolo is a powerful portable gas oven that can turn out plate after plate of majestic meat, fish, and veggie dishes.

What's Included?

As well as the world's best gas-fired pizza oven at this price point, every Diavolo oven comes with a carry case, folding peel, temperature gun, and gas regulator and pipe. All you need to provide are the gas, ingredients, and culinary inspiration.

Where Can I use it?

You can use your Diavolo gas-fired oven anywhere and everywhere that you can cook with a gas flame. The Diavolo takes seconds to set up and take down, with the carry case (included) making it super simple to transport. The Diavolo is a great choice for outdoor entertaining in the garden, but can also be used in parks, campsites, and some festivals. In fact, you can use it anywhere that permits outdoor cooking with gas. As with any naked flame, be sure to cook with care!

How long does it take to cook a pizza?

The Diavolo outdoor gas oven can reach a top temperature of 500°F in just 15 minutes. Once it's heated up, you'll be able to cook a pizza in 60-90 seconds. Yes, that's right. You'll be able to bake a beautiful, crispy, and delicious pizza in around 60-90 seconds.