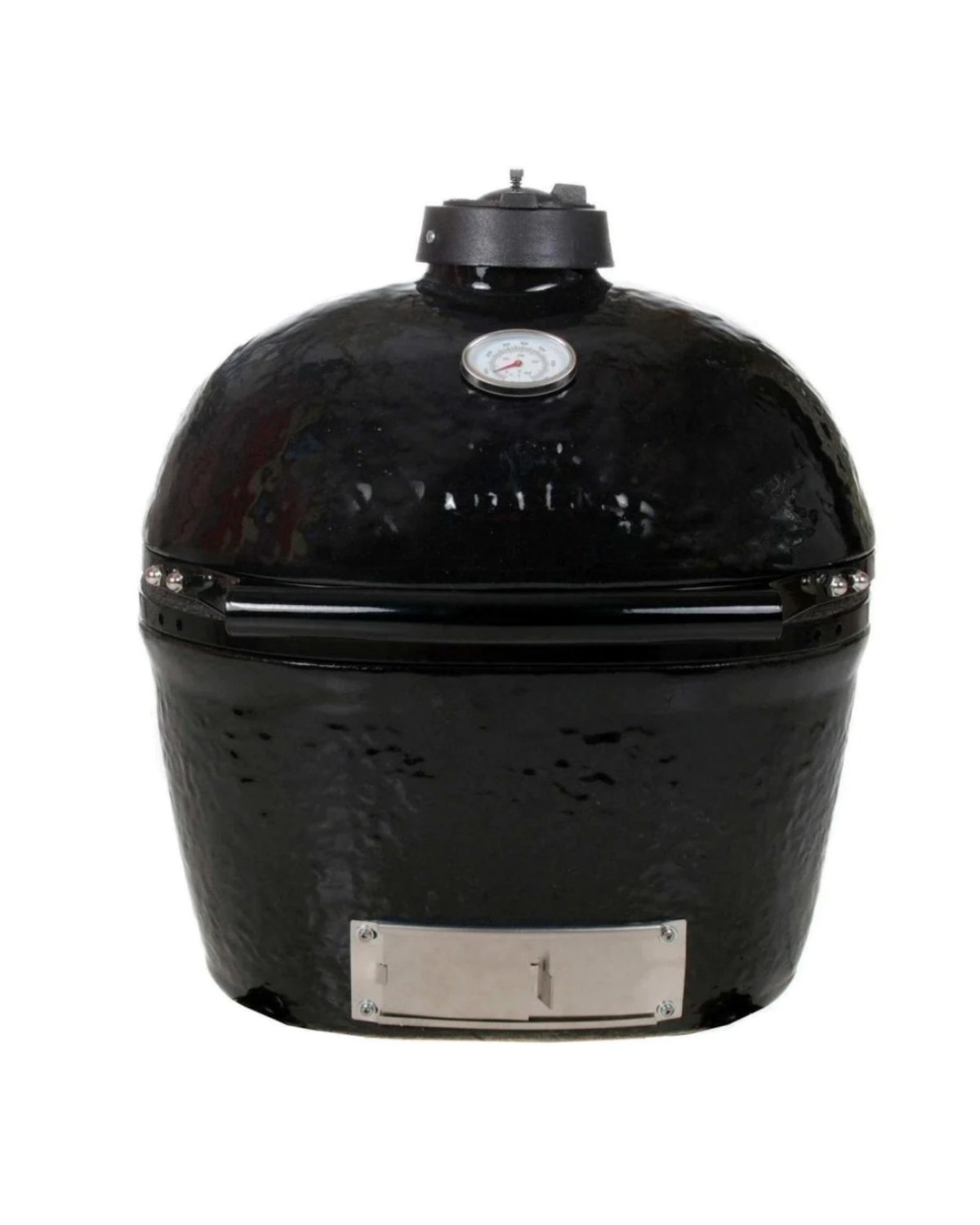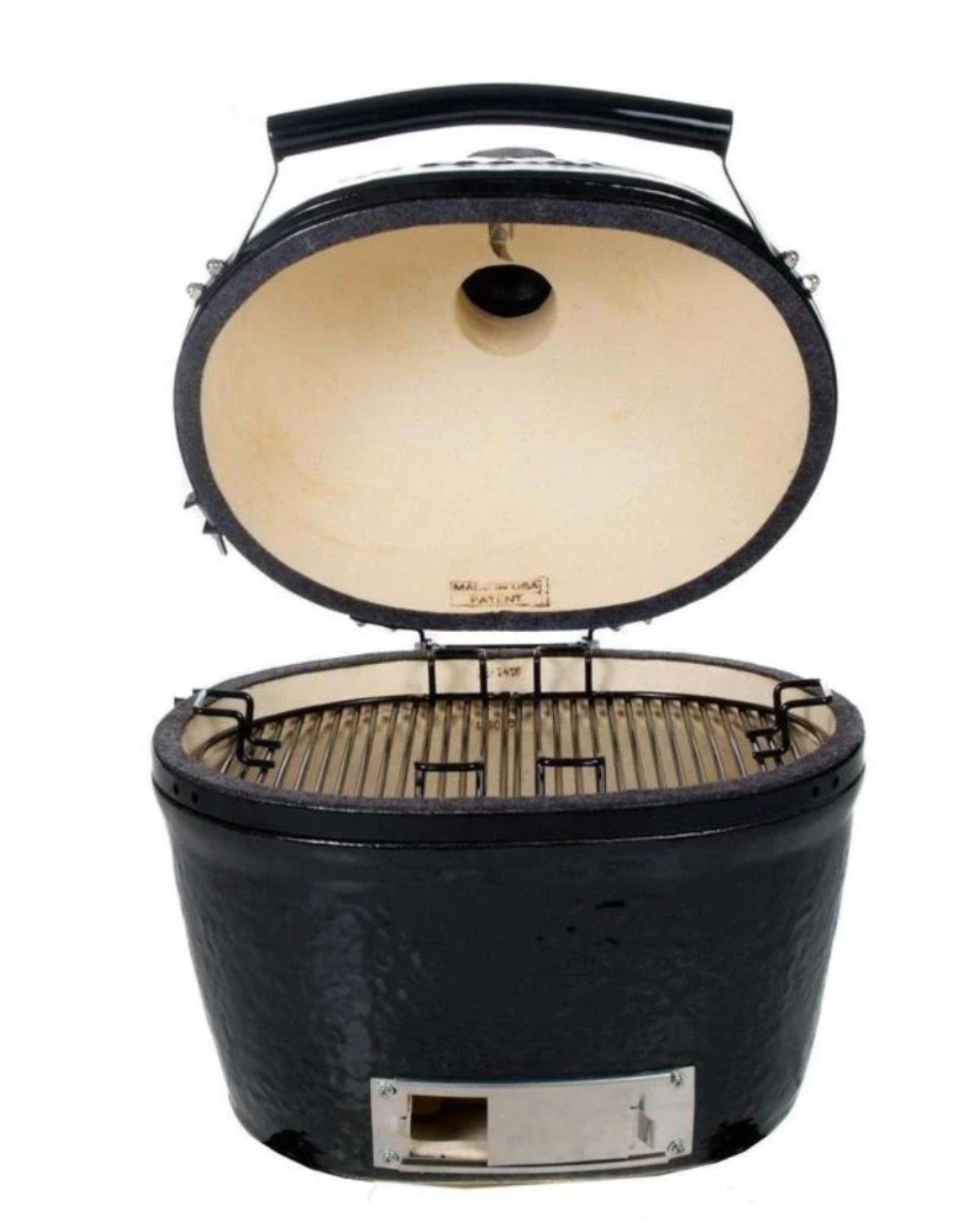 Primo Oval Junior Ceramic Grill
---
BLACK FRIDAY- 10% off all Primo Products (automatically applied at checkout)
Incredibly hard-wearing and easy to use make the Primo Oval JR 200 AIO ceramic grill the ideal choice this Summer. Constructed in the USA from Premium-Grade ceramic, this grill is designed to withstand anything that Mother Nature throws at it. The grill can be left outside without the need for a cover and will not rust or corrode at all.
Despite being the smallest ceramic grill, they do, the Primo Oval JR 200 still packs a punch when it comes to cooking potential. With the ability to cook up to 15 steaks at once, the JR 200 can still cater for large parties but thanks to its compact design, means that it can fit almost anywhere.
The Oval JR 200 is made from Premium-Grade ceramic which has excellent insulation qualities. Lock the heat in and you can sear, smoke or bake your food to perfection. The ceramic is built to last as well. Without the need to cover it up, this grill can withstand any type of weather and is guaranteed not to rust, tarnish or corrode.

The Primo Oval JR 200 is extremely convenient and user-friendly. At the simple turn of the air control, you can have the grill simmering away at 66 degrees all the way up to 454 degrees. Cook as low as 65°C to smoke a salmon or to well over 455°C for sizzling ribeye's. Or cook "low and slow" for multiple hours to enjoy a succulent leg of lamb or tender pulled pork. The Primo Oval LG 300 requires little maintenance as well, they are practically self-cleaning.
Height: 546mm

Width: 533mm

Depth: 412mm

Weight: 49.9kg

Colour: Black

Cooking Surface m2: 2323
Patented Oval design
Made from Premium-Grade ceramic
Made in the USA
Stainless steel reversible cooking grates
New hinge for easy lifting/closing
Total cooking area: 2323cm2
Cooking grid: 34cm x 47mm
Built-In temperature gauge
Limited Lifetime Warranty backed by 20 year guarantee
5 Year warranty on metal parts, 1 Year on cast iron parts
Includes: Cooking grates, ash tool, grate lifter, heat deflector racks & firebox divider.
All Primo Grills Include: Cooking grates, ash tool, grate lifter, heat deflector racks & firebox divider.

You can add optional extras using the options above.